Russell Westbrook lacks 'accountability', says Shannon Sharpe
August 4, 2022
Sports analyst Shannon Sharpe has said that Los Angeles Lakers Russell Westbrook's lack of accountability might be the cause of the team's disappointing season. Sharpe discussed this issue in an episode of Undisputed.
"I felt it showed in his play last year that other things were more important. All I'm saying is I got no problem…" Sharpe said. "Russ build the biggest empire! Build a 2, 3, 4, 5 billion dollar empire. I got no problem with that.
"The only problem I got with Russ is that he refused to accept accountability when he plays bad and when things aren't going well."
Sharpe argued that Westbrook's priorities were "misguided" and that he should strive to improve his performance on the court.
Westbrook reportedly has been focusing more on his business than his basketball career in recent years. Recently, he launched RW Digital, which provides digital advertising for diverse communities. Westbrook's brand, Russell Westbrook Enterprises, has dabbled in various industries, including venture capital and real estate.
In a past interview, Westbrook expressed the significance of his business.
"This is an important thing for me, for my future, for my legacy, for our kids," he said.
Westbrook's recent performance
Westbrook has been competing in the NBA for 13 years. He achieved an MVP title once in 2017, claimed the All-Star title nine times, and became the scoring champion twice. However, he has yet to win a championship with his team.
Despite his long list of achievements, Lakers fans criticized Westbrook for his performance during the 2021-22 NBA season. Last season, Westbrook recorded one of the worst shooting splits in his career.
Westbrook participated in 78 games with the Lakers last season. His average was 18.5 points, with 7.4 rebounds and 7.1 assists, Westbrook's lowest since the 2009-10 season. His 3-point percentage was 29.8 percent, which placed him 251st out of 278 NBA players.
Fans also noted that Russell's turnovers had hurt the team. They also criticized Westbrook for his reckless playstyle.
The Lakers recorded 33-49, which earned them fourth place in Pacific Division with .402 PCT. They were behind fellow Los Angeles team Los Angeles Clippers, which took third place. The Lakers did not qualify for the playoff last season.
2022-23 season
A few months ago, there was a rumor that the Lakers would trade Westbrook for Brooklyn Nets point guard Kyrie Irving. Nevertheless, Westbrook remained on the team. According to analysts, the Lakers and the Nets failed to come to terms.
Last season, he showed some instances where he attempted to save his team. For example, The Lakers were down several points in a game with the New York Knicks. Westbrook scored 18 points that nearly leveled the game, but it could not prevent the Lakers from losing.
Westbrook's five-year maximum deal with the Lakers expires this season. The value of Westbrook's free agent contract was $47 million. The news about Westbrook's decision to opt into his final season came in June.
Earlier, Westbrook announced that he had parted ways with his agent, citing "irreconcilable differences" as the reason. He has chosen Excel Sports' Jeff Schwartz as his current representative.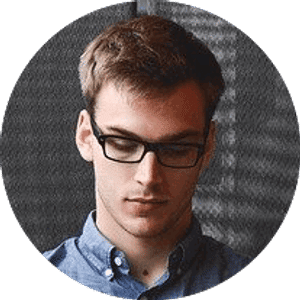 Jake Williams
Jake Williams is a sports gambling expert. He's been writing in the sports betting and DFS industry for over a decade. He specializes in MLB and NBA, along with College Basketball and College Football.