Russell Westbrook ends partnership with longtime agent Thad Foucher
July 17, 2022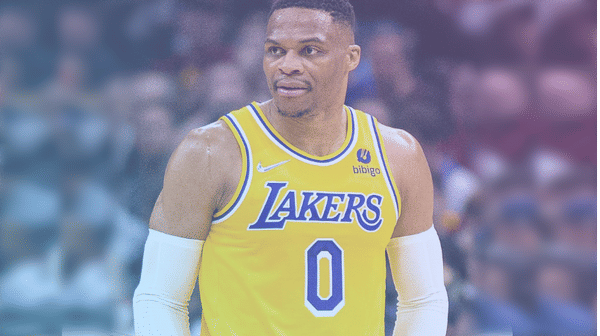 Los Angeles Lakers veteran guard Russell Westbrook parts ways with agent Thad Foucher after working together for 14 years, citing "irreconcilable differences."
According to ESPN's Adrian Wojnarowski, Foucher stated that he was proudly working with Westbrook, from the rookie season after being picked fourth overall in the 2008 NBA Draft to this season under the Lakers franchise.
"I represented Russell Westbrook for 14 years and am proud of our partnership which included a highly successful 2008 draft, a super-max contract, and the only renegotiation-and-extend max contract in history," Foucher remarked
Moreover, Foucher also said that he supported the 33-year-old player as a model for the fashion industry. He is also the man behind Westbrook's Los Angeles trade from Washington Wizards, sources say.
After parting ways, Foucher expressed uncertainty regarding Westbrook's future but conveyed his best wishes for his former client.
"Unfortunately, irreconcilable differences exist as to his best pathway forward and we are no longer working together," he said. "I wish Russell and his family the very best."
For the record, the nine-time All-Star had signed an exclusive deal with Nike's Jordan from 2017 until 2027. In addition, Westbrook was given his signature shoes by the brand named 'Why Not' in 2018.
"I also supported Russell throughout his rise into a prominent fashion industry figure and recently orchestrated three successive trades on Russell's behalf – culminating with the trade to his hometown Los Angeles Lakers," Foucher said.
Rumors regarding Westbrook's future
Foucher said that he helped Westbrook to trade to every team, including the Thunder as his rookie team and the Rockets as his second franchise. He stated that for every trade for his former client, the teams would trade their valuable players to acquire Westbrook.
"Each time, teams gave up valuable players and assets to acquire Russell – and each time, a new organization embraced his arrival," he said. "We did it together with grace and class."
According to Foucher, the NBA market is already abuzz with rumors surrounding Westbrook's future prospects, including whether he would continue with the Lakers under Darvin Ham or be traded out of Staples Center to sign with another NBA team via a buyout.
Nevertheless, he still asserted that the 33-year-old guard would bounce back to showcase his strength again in near future.
"My belief is that this type of transaction only serves to diminish Russell's value and his best option is to stay with the Lakers, embrace the starting role and support that Darvin Ham publicly offered," he noted. "Russell is a first-ballot Naismith Basketball Hall of Fame player and will prove that again before he is retired."
According to ClutchPoints' Michael Corvo's tweet, he predicted that Foucher was aware of his former client's declining worth, but Westbrook would not listen to his agent's advice.
Corvo's tweet was replied to by a Twitter account @futureof2k, saying "He fired his agent because he told him the truth and said his value is in the gutter? Lol"
Statistically, Westbrook averaged 18.5 PPG, 7.4 RPG, and 7.1 APG while playing 78 games last season for the Lakers.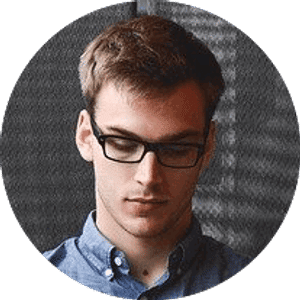 Jake Williams
Jake Williams is a sports gambling expert. He's been writing in the sports betting and DFS industry for over a decade. He specializes in MLB and NBA, along with College Basketball and College Football.