Russel Westbrook accepts 'challenge' to play in defense, says Darvin Ham
June 18, 2022
Darvin Ham, the Los Angeles Lakers' new head coach, is looking for a method to assist Russell Westbrook to flourish in his new role with the team next season. Frank Vogel's staff failed to accomplish this last season, and Westbrook struggled to pick up a new system while playing alongside LeBron James.
In his first season with the Lakers, Westbrook struggled offensively and became a burden on the defensive end. His 14-year career-worst defensive rating was 113.6. Also, he had a career-low of one steal per game (1.0).
Ham shared his confidence that Westbrook would be ready for the upcoming season and emphasized the need to make sacrifices to succeed. In an appearance on The Dan Patrick Show, he elaborated on his previous statements and addressed Westbrook's defense for the next season:
"One thing we always preached and will continue to preach to be our foundation of our teams is a defensive mindset, being able to defend at a high level, he said. "And I challenged him, and he accepted the challenge."
He continued to briefly explain his strategy to push Westbrook. "That's a part of the word 'sacrifice' we use, and being able to move him around at different spaces on the floor as we go back on the offensive end…being able to diversify his plan of attack where he's not just rushing the ball up the court and facing three defender every time."
Last season, Westbrook's desire to embrace defense was a recurring theme. He appears to be a step behind on assist defense, gets caught eyeing the ball, and is uninterested in defense.
Ham brings Westbrook to commit
For the past nine years, Ham has worked with defensive guru Mike Budenholzer. He's also coached a top defensive guard at Jrue Holiday the past two seasons, which may have helped him get Westbrook on board.
Vogel was a well-known defensive expert, but he was still unable to get Westbrook to commit to playing on the defense while he was the head coach of the Lakers.
The first thing that needs to happen for Ham is for Westbrook to appreciate him. Westbrook reportedly did not respect Vogel from the beginning of their time together, but it appears that Ham has earned Westbrook's respect now that he has accepted the challenge of playing defense.
When the Lakers won the championship in 2020, they were one of the best defensive teams in the league, and Ham is aware that this is where it will begin. For the time being, this is all just discussion until the actual season begins.
Rob Pelinka expects Ham to toughen Lakers
Toughness is a frequent term for Ham. In the process of bouncing from league to league and country to country playing basketball. As an assistant coach, he was known for his rigorous workouts and no-nonsense approach to players.
Rob Pelinka, Lakers manager, is anticipating that Ham will bring his sense of accountability and toughness to the table throughout the upcoming season.
"I think one of the things we lacked as a team last year was an identity of toughness, and I think we're excited to see how Coach, with his leadership style, will bring those attributes to our team next year," Pelinka said.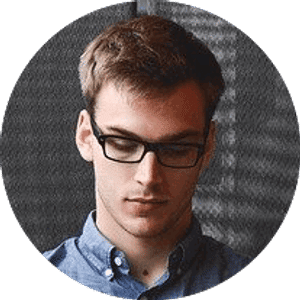 Jake Williams
Jake Williams is a sports gambling expert. He's been writing in the sports betting and DFS industry for over a decade. He specializes in MLB and NBA, along with College Basketball and College Football.