Roger Wicker sends letter to NCAA, inquiring Title IX enforcement
June 18, 2022
June 23, 2022, marks the 50th anniversary of Title IX, a federal civil rights law that governs gender equity. Regarding that matter, Roger Wicker, a ranking member of the U.S. Senate Commerce Committee, sent a letter to NCAA President Mark Emmert about the association's compliance with Title IX.
Currently, the NCAA does not implement Title IX, which is why Wicker decided to write the letter. Wicker's action was the first in a series of efforts made by politicians to raise awareness about gender equity with the Title IX anniversary approaching.
Even though the U.S. Senate Commerce Committee has no oversight over the U.S. Department of Education—which enforces Title IX—the committee has oversight of sports. College sports issues were one of the topics that they had been involved in for the past couple of years.
Letter from Wicker
In his letter, Wicker asked the NCAA to "continuously oversees the implementation of" Title IX. He also wrote that compliance with Title IX can be seen by promoting opportunities for female collegiate athletes.
Wicker wrote a total of 10 questions to Emmert and wished for an immediate response. Three of the inquiries, as shown below, expressly ask regarding NCAA participating institutions' compliance with Title IX:
1. "Are universities evaluated annually for compliance with Title IX? If yes, what is the NCAA's review schedule?"
2. "What steps has the NCAA taken to bolster compliance within non-compliant institutions and to expand access and opportunities for women's sports in compliant institutions?"
3. "What penalties does the NCAA impose on non-compliant institutions?"
Female athletes face discrimination
Discrimination against female athletes and women's teams is certainly disturbing. Despite the fact that Title IX was established five decades ago, discrimination persists.
Spending on travel, equipment, and recruitment should be comparable for men's and women's teams. An investigation, however, revealed that the schools barely spent 71 cents on the women's team for every $1 spent.
Roster manipulation was also another concern in this matter. Even though the Football Bowl Subdivision schools offer more than 3,600 opportunities for female athletes, there is no single new women's team being added.
This is also related to the lack of athletic opportunities for female athletes. Data showed that 110 schools would have to add 11,501 female athletes to the roster to close the participation gap.
Impact of Title IX
Ever since the law was ratified in 1972, some significant impacts have been shown. In 1971, there were fewer than 300,000 girls who participated in high school sports. 50 years later, the number of participating girls reached 3 million.
Women's participation in intercollegiate sports increased from 30,000 to more than 150,000. In the last 20 years, the number of women's college teams has nearly doubled.
As for the sports, there were only tennis and golf that had professional tournaments for women. After Title IX, women's professional tournaments also include other sports such as soccer, volleyball, bowling, basketball, and even boxing.
NCAA certification process regarding gender equity
While the NCAA was not making enough enforcement on Title IX, the association did actually have a certification process that included a gender equity assessment. Unfortunately, the program was suspended in 2011 and was not brought back because some schools were not following the plans.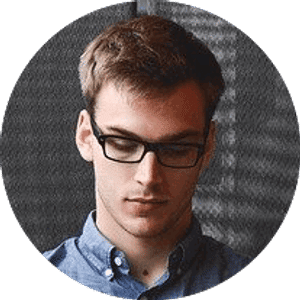 Jake Williams
Jake Williams is a sports gambling expert. He's been writing in the sports betting and DFS industry for over a decade. He specializes in MLB and NBA, along with College Basketball and College Football.