Tennessee Volunteers to proceed to NCAA's Super Regionals
June 6, 2022
The 2022 NCAA Tournament will wrap its regionals competition this Monday, June 6. Select teams recently finished the first stage of the tournament and will proceed to the super regionals, which will start on Friday, June 10.
The No. 1 national seed Tennessee Volunteers, No. 4 Virginia Tech, No. 5 Texas A&M Aggies, Texas, and Notre Dame have wrapped their regional bracket and will proceed to the next round of the tournament. Meanwhile, Miami (FL) was eliminated after losing 4-3 to Arizona in Coral Gables.
Volunteers proceed to Super Regionals, Evan Russell returns
So far, there have been only five teams qualified to proceed to the super regionals. Other teams such as Michigan, Oklahoma, and Louisville have been scheduled for elimination games this Monday.
Tennessee triumphed over other contenders while hosting the Knoxville Regional. The team managed to defeat Alabama State 10-0 and took over the super regionals ticket from Georgia Tech after recording a 9-6 win. Up next for the Volunteers is Statesboro Regional's champion Notre Dame.
Tennessee's win came amid the controversy surrounding Evan Russell. Vice Chancellor and Director of Athletics Danny White confirmed Russell's condition Saturday last week.
"Thrilled to update that Evan Russell is feeling better and back with the team," White said in an annoncement. "Sad that over the last 24 hours this young man has had to endure speculation and criticism. In the future I hope that the media will prioritize the health of our student-athletes over unfounded rumors."
NCAA's Super Regionals to start next week
Notre Dame wrapped their regional games with slight discomfort, seeing the contending teams trailing close behind on the scoring board. The team defeated Texas Tech 3-2 and made a two-point gap later, winning over Georgia Southern 6-4 in the game after.
In the last game of the region, Texas Tech was given a rematch to play Notre Dame for a ticket in the super regional, but the team was unable to defeat the dominating Notre Dame, who won the game 2-1.
Virginia Tech made history after winning its first-ever regional title, defeating Columbia 7-2. The game was a stellar three-game run. Virginia will then be hosting either Florida or Oklahoma. The two have been scheduled for an elimination game this Monday.
Leading Texas A&M to the super regionals marked Jim Schlossnagle's first year as a coach for the team. The Aggies had a dominant finish, defeating Oral Roberts 8-2, Louisiana 9-6, and TCU 15-9. Schlossnagle and his men will play either Louisville or Michigan in the next stage.
State rival Texas Longhorns will also advance to the super regionals. Infielder Ivan Melendez made history after hitting 30 home runs, the first since San Diego's Kris Bryant registered his record in 2013. The Longhorns will either play Coastal Carolina or East Carolina.
Lastly, a group comprising Stanford, Oklahoma State, Maryland, Florida, Louisville, Coastal Carolina, North Carolina, Southern Mississippi, and Vanderbilt won their Sunday night games. This leads to one of the NCAA Tournament's most awaited winner-take-all finals on Monday.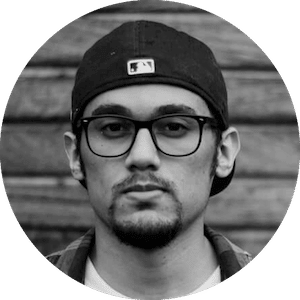 Gus Anderson
Gus Anderson is a gambling wizard. As a kid he dreamt about becoming a Tennis, Hockey and Golf professional but ended up as a gambling professional with focus on both sports & casino.