PointsBet Rewards Program: What You Need To Know
April 12, 2023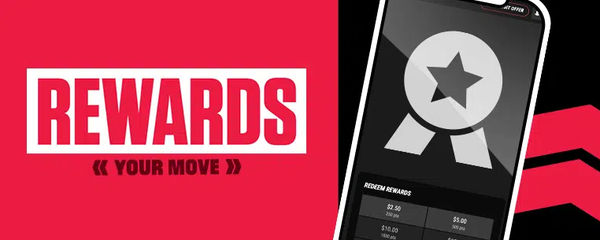 PointsBet is a popular platform for sports bettors around the country for a variety of reasons. It provides an exciting and innovative form of wagering, referred to as PointsBetting, where you do not know how much you have won or lost until the very end of a matchup or event. In addition, PointsBet has a high-quality mobile app and offers a generous welcome opportunity to all new customers. However, the PointsBet Rewards program may just be the online sportsbook's best feature.
You can earn incredible fantastic bonus opportunities through the straightforward and easy-to-use customer loyalty program offered by PointsBet Sportsbook. Continue reading to find out how this program works, what steps you'll need to take to claim bonuses, and everything else you should know about the PointsBet Rewards program.
How Does the PointsBet Rewards Program Work?
All PointsBet customers are automatically enrolled in the platform's loyalty program when they register for an account. Users will then begin to collect PointsBet Rewards Points for placing wagers on any sport offered on the site. Certain types of wagers offer more rewards points to users and will make it easier to quickly accumulate points. An overview of the rewards points earned for different types of wagers is shown below.
| | |
| --- | --- |
| Type of Wager | Rewards Points Earned |
| Fixed-Odds Bet | 1 Point for Every $5 Wagered |
| Parlay/Same-Game Parlay Bet | 1 Point for Every $1 Wagered |
| Live Bet | 1 Point for Every $1 Wagered |
| PointsBetting | 1 Point for Every $1 Won or Lost |
In general, parlays and live bets provide for PointsBet Rewards Points than fixed-odds bets. For instance, a $50 parlay bet would earn you 50 rewards points, while a $50 fixed-odds bet would only offer 10 rewards points. PointsBetting has the potential to offer incredible rewards point payouts as well; however, the amount of PointsBet Rewards Points earned can vary drastically from game to game.
You can redeem your rewards points for bonus bets at any time on the PointsBet website or mobile app. A $1 bonus bet is awarded for every 100 points accrued. A minimum amount of 250 PointsBet Rewards Points is required in order to claim a bonus bet through the platform's customer loyalty program. 
How To Redeem Points and Earn Rewards
It is very easy for members of the PointsBet Rewards program to redeem their points for bonus bets. Just follow the four simple steps listed below!
1

 Log In to Your PointsBet Account
Sign in to your account with PointsBet Sportsbook. You may log in online or through the PointsBet mobile app.
2

 Find & Click the Rewards Tab
After logging in to your account, click your email address in the top right corner of the page. Then, click on the "Rewards" tab. This will allow you to view your current balance of PointsBet Rewards Points.
3

 Redeem Your Points for Bonus Bets
If you have at least 250 rewards points in your account, you may redeem them for bonus bets. To do this, click "Redeem."
4

 Receive Your Bonus Bets
The bonus amount will be credited to your account shortly. You can use the bonus bet on any sport or market offered by PointsBet Sportsbook. Continue placing real-money wagers to collect rewards points and redeem them for more bonus bets.
Who Is Eligible for the PointsBet Rewards Program?
The PointsBet Rewards program is available to anyone who is 21 years or older and physically located in CO, IA, IL, IN, KS, LA, MD, MI, NJ, NY, PA, VA, or WV.
Do Bonus Bets Expire?
The bonus bets awarded by PointsBet through its customer loyalty program will expire 14 days after they were issued. If not used by then, the bonus funds will automatically be removed from your account. However, PointsBet Rewards Points never expire and will remain in your account until they are used.
How Do I Join PointsBet Rewards?
You are automatically signed up for the PointsBet customer loyalty program as soon as you register for an account with PointsBet Sportsbook. There are no special steps that need to be taken in order to join the program.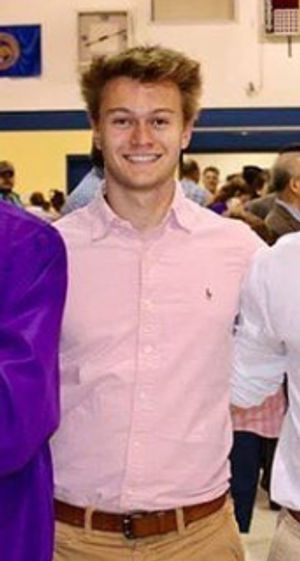 Peyton Powell
Peyton is an huge sports fan and a graduate of the University of Louisville. He has always enjoyed playing, watching, and betting on sports. Born and raised in Kentucky, a state without any professional sports teams, he had to find teams to cheer for away from home. Peyton's favorite teams include the Los Angeles Lakers, Baltimore Ravens, and Boston Red Sox.