What Is a No Deposit Bonus? All the best offers available!
April 4, 2023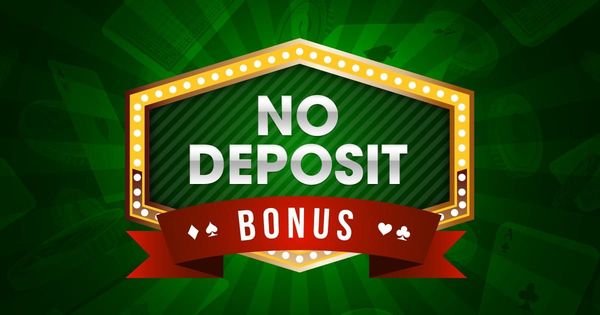 It is fairly common for sportsbooks and casinos to provide special promotions and rewards to their customers. Welcome offers, bet credits, customer loyalty programs, daily odds boosts, and many other opportunities are all being offered by some of the top online betting platforms in the United States. 
No-deposit bonuses, in particular, are growing in popularity and seem a great way to help customers get their betting experience off to a great start. But how do they work, and how can you claim them? Read on to learn about the no-deposit bonus, its benefits, how it is earned, and more!
Gambling problem? Call 1-800-GAMBLER (NJ, PA, WV), or 1-800-270-7117 for confidential help (MI).
No Deposit Bonuses Explained
A no-deposit casino bonus is a form of site credit provided by online sportsbooks and casinos to their customers. Unlike most welcome offers, no-deposit bonuses do not require an initial deposit or wager to be made in order to earn the bonus bets. Instead, a no-deposit bonus is automatically credited to a user's account as soon as they complete the registration process. The bonus can then be used to try out online casino games or place wagers on exciting matchups in sports.
These types of bonuses vary in their amounts, as platforms may offer $10, $25, $50, or even greater amounts of bonuses to new customers when they first sign up. Although no-deposit bonuses are most commonly provided as welcome offers, they can also be earned by existing customers for various reasons such as verifying account information or logging in daily.
Furthermore, no-deposit bonuses cannot be immediately withdrawn. However, they can be turned into real cash if the bets made with the bonus funds are successful and the online betting platform's wagering requirements are met. 
For example, a $10 no-deposit bonus may have a 10x wagering requirement. Therefore, in order for a withdrawal to be made, a total of $100 (i.e., 10 times the bonus amount) must first be wagered. Certain casinos or sportsbooks may also require a deposit to be made before the bonus and any associated winnings can be withdrawn.
How To Claim a No Deposit Bonus
A no-deposit bonus is most frequently offered by online betting platforms to attract new customers. As a result, we will go over the general steps to follow in order to sign up with a new platform and claim your no-deposit bonus.
1

 Choose an Offer To Claim
You will need to find and select an online casino or sportsbook that is both reliable and currently offering a no-deposit bonus to new users. BetMGM, Borgata, Caesars, and Unibet are a few of the many options that fit these criteria.
2

 Sign Up for an Account
Visit the platform's website, or download their mobile app. Begin the registration process, and enter all necessary personal information. You may also need to verify your account using photo identification.
3

 Opt In to the Promotion
On certain platforms, you will be required to select the no-deposit bonus or choose to opt in to the promotional offer. A promo code may be necessary on occasion.
4

 Receive Your No-Deposit Bonus
After you have finished signing up, the bonus funds will automatically be added to your account. This is typically an instant process, but it could potentially take up to a few days for the bonus to be credited to your account on some platforms. 
5

 Place Your Bonus Bets
Once you receive your no-deposit bonus, you can begin to place bets or play online casino games. Be sure to read the terms and conditions of your offer pertaining to wagering requirements, the types of bets available, and the withdrawal process. You may also choose to deposit funds of your own to place bets with your own money or claim any deposit match bonuses that may also be offered.
Gambling problem? Call 1-800-GAMBLER (NJ, PA, WV), or 1-800-270-7117 for confidential help (MI).
Ready to play for free at a legal US online Casino? The editors here at Sqore work with the best casinos and are always on the look to find out what's available.  Check out our list of the best No deposit bonuses offers: 
States With No Deposit Bonuses
Currently there are 4 states with legalized online casino gambling and the editors at Sqore have found the best no deposit bonuses available in each. 
Michigan - Michigan online casino gambling, legalized in 2019, offers various games such as slots, poker, and table games. Regulated by the Michigan Gaming Control Board, players must be 21 and physically in Michigan to participate. Online casinos partner with local tribal or commercial casinos, providing a safe, convenient, and revenue-generating gaming option for residents.
New Jersey - New Jersey online casino gambling refers to the legal and regulated online casino industry within the state of New Jersey, United States. In 2013, New Jersey passed a law allowing licensed Atlantic City casinos to offer online gambling services, including online poker and casino games such as slots, table games, and live dealer games. The state's Division of Gaming Enforcement (DGE) is responsible for regulating and overseeing the industry, ensuring fair play and player protection.
Pennsylvania - Pennsylvania online casino gambling, launched in 2019, provides residents with access to slots, poker, and table games. The Pennsylvania Gaming Control Board regulates the industry, ensuring fair play and player protection. Players must be 21 and physically present in the state. Online casinos partner with local land-based casinos, contributing to state revenue and offering a convenient gaming option.
In addition to no-deposit bonuses, many other types of promotional offers are being provided by U.S. sportsbooks and casinos. Some of the most common types of bonuses are listed and explained in further detail below.
Deposit Match: Many online sportsbooks and casinos offer new players an opportunity to have either a portion or the full amount of their first deposit matched in bonus funds. The bonus amount can then be used to place sports bets or play a wide variety of online casino games (e.g., slots, table games, and live dealer games).
First Bet Insurance: New customers will get 100% of their initial bet refunded in the form of bonus bets if it happens to be unsuccessful. This type of bonus is generally more common among sportsbooks, but it can be applied to casinos as well. 
Free Spin Bonus: Many online casinos offer existing customers free spins on a weekly or monthly basis. As a result, the user will get an opportunity to try and win big on a slot game without using real funds from their account.
Reward Multipliers: It is common for online casinos to provide reward multipliers to customers. These will generally double or triple the amount of your winnings. However, some platforms may offer more significant boosts such as 10x, 20x, or even 100x reward multipliers for select games.
Customer Loyalty Bonuses: Many online betting platforms offer exciting prizes and benefits in order to reward customers for their consistent play and loyalty to the site. Bonus bets are the most common reward provided, but platforms may offer a variety of other prizes as well.
How Do I Cash Out My No-Deposit Bonus?
You may cash out your no-deposit bonus once the wagering requirements as well as any other terms and conditions of the promotional offer are satisfied. Some betting platforms will require a deposit to be made as well before withdrawing any bonus funds and their associated winnings.
What Are Wagering Requirements?
A wagering requirement, also known as a playthrough or rollover requirement, is generally associated with a certain promotional offer and is the total amount that will need to be wagered before a withdrawal can be made. For instance, a $25 no-deposit bonus with a 10x wagering requirement means that a total of $250 must be bet before withdrawing bonus funds and their associated winnings.
Do Sportsbooks Offer No-Deposit Bonuses?
Although no-deposit bonuses are most commonly provided to new customers of online casinos, sportsbooks may occasionally offer this type of opportunity to the their users.
Can a No-Deposit Bonus Expire?
Yes, no-deposit bonuses can and will expire if not used within a certain period of time. Wagering requirements also have a deadline that must be met; otherwise, all bonus funds and winnings could be lost.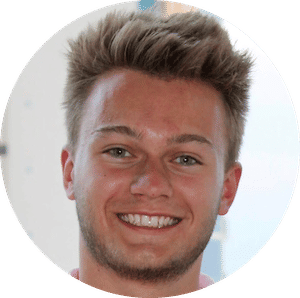 Peyton Powell
Peyton is an huge sports fan and a graduate of the University of Louisville. He has always enjoyed playing, watching, and betting on sports. Born and raised in Kentucky, a state without any professional sports teams, he had to find teams to cheer for away from home. Peyton's favorite teams include the Los Angeles Lakers, Baltimore Ravens, and Boston Red Sox.