What Are Bonus Bets at a U.S. Sportsbook? A Complete Guide
April 4, 2023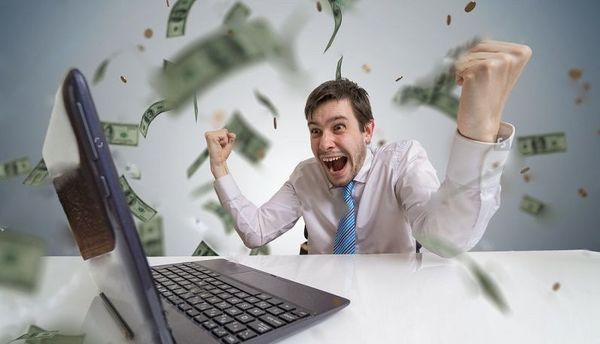 Many of the top sportsbooks in the United States provide bonus bets to customers as a part of welcome offers or promotional deals. DraftKings, FanDuel, BetMGM, BetRivers, and many other platforms currently offer all new users an opportunity to earn bonus bets when they first sign up. 
In addition, sportsbooks that have customer loyalty programs generally offer a wide range of bonus bets as prizes. But what exactly is a bonus bet, and how does one work?  Continue reading to learn all about bonus bets, how to claim them, helpful tips for using them, and much more!
Gambling problem? Call 1-800-GAMBLER CO, DC, IL, IN, KY, LA, MD, MS, NJ, OH, PA, TN, VA, WV, WY
Call 877-8-HOPENY or text HOPENY (467369) (NY),Call 1-800-327-5050 (MA), 21+ to wager. Please Gamble Responsibly. Call 1-800-NEXT-STEP (AZ), 1-800-522-4700 (KS, NV), 1-800-BETS-OFF (IA), 1-800-270-7117 for confidential help (MI). 
Bonus bets are a form of site credit offered by various online sportsbooks that allow customers to place wagers on sporting events without using their own money. Bonus bets are also sometimes referred to as "bet credits" or "bonus money." In order to earn bonus bets, customers will generally need to make a deposit or place a real-money wager first. As a result, they are not necessarily "free bets" or "risk-free bets." Nevertheless, they can still be quite useful and provide a special opportunity to users. 
If a customer wins the wager they made with a bonus bet, they will get their winnings from the bet converted into real money. For example, a sportsbook may offer you $200 in bonus bets if you sign up and make a $10 deposit. If you were to use $100 bonus bets on the underdog in a matchup with odds of +200, you would make a $200 profit if they pulled off the upset. However, you do not receive the initial $100 bonus bet amount, only the winnings from the wager. On the other hand, if your bonus bet is not a winner, then the bonus amount would just disappear, and you would be left with the money you had deposited on your own.
It is important to note that winnings from a bonus bet may not be immediately available for withdrawal if certain wagering requirements are not met. For instance, a promotional offer may have a 10x wagering requirement for a $100 bonus. This would mean that you would need to bet a total of $1,000 (i.e., the amount of the bonus 10x over) before any funds could be withdrawn from your account.
How To Claim Bonus Bets With Sportsbooks
It is often very easy to take advantage of promotional offers and earn bonus bets from online sportsbooks in the United States. Although the specific steps can vary across different platforms and for different opportunities, these are the general steps you will want to take to claim bonus bets now.
1

 Find An Enticing Offer
Choose an exciting offer from a sportsbook you trust, and make sure you are eligible to claim this promotional deal.
2

 Sign Up for an Account
Begin the registration process by entering all necessary personal information such as name, address, phone number, social security number, and more. You may also need to verify your identity by following the platform's instructions.
3

 Opt In to the Promotion
You may need to choose to opt in to the welcome offer or promotional deal by selecting the option during the registration process or when making a deposit. A promo code will sometimes be required.
4

 Make a Qualifying Deposit or Wager
You will generally need to make a qualifying deposit or wager to receive your bonus bets. Be sure to adhere to the promotional offer's terms and conditions provided by the sportsbook.
5

 Receive Your Bonus Bets
The bonus bets will generally be credited to your account immediately or within a few days. You can then use the bonus bets to start placing wagers on matchups or sporting events of your choice. Make sure to use the bonus before it expires!
Helpful Tips for Claiming & Using Bonus Bets
Listed below are a few tips that you may find helpful when claiming and using your bonus bets with your sportsbook.
Read the Terms & Conditions: Before claiming or using your bet credits, make sure you have a thorough understanding of the rules and requirements for the promotional offer in which you are participating. The bonus bets may only be available for use on certain types of wagers (straight bets, futures, etc.) or when odds requirements are met (e.g., -110 or longer).
Maximize Your Benefits: Every opportunity to earn bonus bets and bet credits is different. For example, certain promotional deals offer greater amounts of bonus bets for larger initial wagers and first deposits. As a result, you will always want to be aware of how you can maximize your benefits and, depending on your risk tolerance and betting style, act accordingly.
Place Bets Strategically: It is always important to make sure that you use your bonus bets strategically based on the terms and conditions of the promotional offer. For instance, some sportsbooks will provide $200 in bonus bets if you win your first wager on the platforms. When claiming these offers, it may be a good idea to figure out the odds requirement and place your qualifying wager on the lowest possible odds to increase your chance of success.
How Are Bonus Bets Paid Out?
If a bonus bet is successful, the bettor will get the full winnings from the wager added to their account balance. However, the initial bonus amount is not included in the payout.
Do Bonus Bets Expire?
Bonus bets typically expire within a week or month after they are awarded to a user. It is always important to read the fine print when claiming a promotional offer and make sure that the bonus does not go to waste.
Can I Withdraw Bonus Bets?
Bonus bets are not real, withdrawable funds. Bonus bets provided by U.S. sportsbooks can only be used to place sports wagers. However, if your bonus bets are successful, their winnings can be withdrawn, assuming all wagering requirements are met.
Is a Bonus Bet the Same as a Free Bet?
Bonus bets are occasionally referred to as "free bets" or "risk-free bets." They generally have the same meaning; however, "free bet" is not the most accurate term because it is often not free and requires real-money deposits and wagers to be made in order to earn them.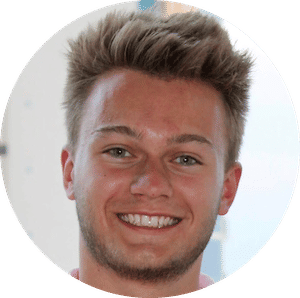 Peyton Powell
Peyton is an huge sports fan and a graduate of the University of Louisville. He has always enjoyed playing, watching, and betting on sports. Born and raised in Kentucky, a state without any professional sports teams, he had to find teams to cheer for away from home. Peyton's favorite teams include the Los Angeles Lakers, Baltimore Ravens, and Boston Red Sox.