Phillies' Bryce Harper sustains thumb injury, expected to undergo surgery
June 30, 2022
The Philadelphia Phillies won Saturday's matchup against the San Diego Padres 4-2. However, the victory did not come without any shortcomings as outfielder Bryce Harper walked out of Petco Park with a fractured thumb.
Harper's injury was caused by a fastball from Padres pitcher Blake Snell in the fourth inning. The player was seen lying on the ground in pain shortly after that.
"I kind of wish it hit me in the face," Harper said after the game. "I don't break bones in my face. I think I can take 98 (mph) to the face but not 97 to the thumb. Yeah, I was kind of in protection mode a little bit trying to get my hand up there and not let it hit me again."
Harper to undergo thumb injury
After the game, the Phillies had Harper's name on the injured list on Sunday. Initially, Philadelphia Inquirer's Scott Lauber reported that the OF's injury could render him away from playing games for four to six weeks due to surgery and recovery.
"It's just a bummer. I am really bummed out," Harper said of his injury.
However, there has been a recent update surrounding the 29-year-old's condition. According to Jon Heyman of the MLB Network, Harper's procedure was successful and there were no complications found on the player.
The injury on Saturday was not the first for Harper. Thus far, for the majority of the season, the six-time All-Star has been placed to play designated hitter after a ligament tear that greatly limited him to play. Earlier in May, Harper had received a platelet-rich plasma injection in his elbow.
Despite his injuries, the 2021 All-MLB First Team is one of the offensive centerpieces in Philadelphia. Prior to entering Tuesday's game, the Phillies posted a 39-35 record or eight games behind the New York Mets and three away from the Atlanta Braves.
Harper's arm problem was not a limitation for him to bat .318 with a .985 OPS in addition to smacking 15 home runs. The National League MVP also stole nine bases and made 48 RBIs. After the franchise announced his name on the injured list, Harper still ranked third in the All-Star Game voting of the National League players, racking a whopping 1,740,935 votes, and is on route to grabbing his seventh All-Star title.
Phillies' Zach Elfin still recovering from injury
Aside from Harper, the Phillies will also have right-handed starter Zach Eflin missing out a few games after sustaining a right knee injury. Eflin was placed on the 15-day injured list ahead of Tuesday's game this week and is currently recovering from his injury. The right-hander will likely miss out on two starts with Philadelphia.
Last year, Elfin's injury got worse. The Phillies confirmed that the professional's injury was chronic and he had to miss out on the second half of the previous season after undergoing surgery in September for his torn right patellar tendon.
In 18 starts, the 27-year-old made a 4.17 ERA in addition to allowing six hits and earned five runs in 3 2/3 innings when the franchise played the Miami Marlins on July 16 last year. Philadelphia would put him on the injured list four days later.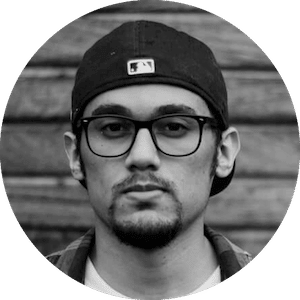 Gus Anderson
Gus Anderson is a gambling wizard. As a kid he dreamt about becoming a Tennis, Hockey and Golf professional but ended up as a gambling professional with focus on both sports & casino.