Pete Nance commits to UNC Tar Heels for 2022-23 season
June 19, 2022
The roster for North Carolina's 2022-23 season is finally finalized. On Saturday, a day after returning from an official visit to Chapel Hill, Northwestern transfer Pete Nance confirmed his commitment to North Carolina via Twitter.
Nance, an Ohio native, is coming off the best season of his career. He averaged 14.6 points, 6.5 rebounds, 2.7 assists, and 1.1 blocks per game while shooting 45.2 percent from three-point range, earning him honorable mention All-Big Ten honors. Northwestern finished with a 15-16 record in 2021-22. During his college career, Nance started 74 games and made 106 three-pointers.
Nance to pair with Bacot
According to some sources, UNC sees Nance as a '4' and a '5' in its system and is excited about pairing him with senior Armando Bacot.
"Pete Nance is a smart and skilled face-up power forward with size and mobility at the position," said Travis Branham, 247Sports national recruiting analyst.
"He is a very good shooter from three, knocking down more than 40% from beyond the arc last season," Branham continued. "But he's not an as high volume of a shooter as someone like Brady Manek."
Moreover, Branham briefly added what makes Nance a solid player. "Given the threat, he poses to knock down shots, coupled with his mobility and skillset, Nance can put the ball on the ground and attack bigs who are forced to step out on the perimeter to contest him from three."
"He's also a good passer and rebounder for the position and makes for a very good piece to fit in the North Carolina program," he added.
Nance initially submitted his name for the NBA draft and put it in the transfer portal. However, he decided to withdraw his name from consideration before the early-entry deadline to play one more year of collegiate basketball.
"I'm always trying to get better," Nance said during his interview with Inside Carolina.
"I'm trying to work on my shooting and get even better at that," highlighting his current focus. "That's going to be a big role of mine moving forward, as well as continuing to talk and communicate with my teammates and just being physical on the offensive and defensive glass."
Nance joins the UNC roster
North Carolina had an available scholarship due to sophomore guard Kerwin Walton's last-minute decision to enter the transfer portal on May 1. The Tar Heels were also interested in Baylor forward Matthew Mayer, who decided to transfer to Illinois.
Nance joins a robust North Carolina team that includes returning starters Armando Bacot, Leaky Black, R.J. Davis, and Caleb Love, as well as vital backups Puff Johnson and Dontrez Styles.
In addition, the Tar Heels signed three freshmen from the class of 2022 this month, including guard Seth Trimble and forwards Tyler Nickel and Jalen Washington.
"North Carolina was already a national championship contender, but the addition of Nance only improves their chances," Adam Finkelstein, 247 Sports' director explained.
"He possesses a really intriguing combination of size, skill, and athleticism with plenty of finesse in his game as well," Finkelstein continued. "He can both fit alongside Bacot to form a massive frontline or behind him as a contingency plan for foul trouble or injury."
"The key is going to be how compatible they are together on the defensive end of the floor," he concluded.
Nance is expected to take Manek's place in the starting lineup for the Tar Heels next season. Manek will be the source of energy next to Armando Bacot in the Tar Heels' frontcourt. Nance, who ranked seventh in ESPN's transfer rankings, will replace his size and shooting ability.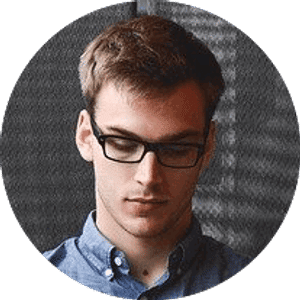 Jake Williams
Jake Williams is a sports gambling expert. He's been writing in the sports betting and DFS industry for over a decade. He specializes in MLB and NBA, along with College Basketball and College Football.