Ohio State welcomes freshmen to basketball, football programs
June 6, 2022
The Ohio State men's basketball and football teams welcomed the remaining members of the 2022 recruiting class this weekend. Both of the school's teams will be decorated by multiple three to five stars players, two months ahead of the start of the fall camp.
Ohio State's football team is set to have 10 new additional players to the team, joining eleven other members which arrived early in January. Earlier, they participated in the program's spring practice. Meanwhile, the basketball team will have five new members, which many considered to be the best in the Big Ten Conference.
Ohio State welcomes new players in basketball, football teams
Ohio State's football team recorded one of the best recruiting pull this year. The brand new batch features a single five-star, eight four-stars, and one three-star. The other eleven players, who joined the team in January, also comprise the fourth-best haul in the country.
Joining coach Ryan Day's lineup in the Buckeyes are five-star safety Sonny Styles, four-star running back Dallan Hayden, and four-star wide receivers Kojo Antwi and Kaleb Brown.
Additionally, there are also top-rated four-star offensive tackle Tegra Tshabola, four-star offensive guard Carson Hinzman, and four-star defensive ends Omari Abor and Kenyatta Jackson. Lastly, four-star defensive tackle Hero Kanu and three-star offensive tackle Avery Henry have also joined the team.
Joining the rest of head coach Chris Holtmann's men, then, are four-star point guard Bruce Thornton, four-star shooting guard Roddy Gayle, four-star small forward Brice Sensabaugh, four-star center Felix Okpara, and three-star shooting guard Bowen Hardman.
The 50-year-old shared his excitement during a recent 97.1 The Fan appearance. He appeared optimistic that the team would perform well this year.
"I think we're really excited about this class. We're excited about the future. We're excited about what we feel like this young group can be and just the coming years. We really are," Holtmann said.
"When you have four guys that are in the top 60 in the country that all play kind of a different position and meet real needs for us, it's exciting to be able to work with guys that we believe have really, really bright futures in Buckeye uniforms."
Ohio State's 2022 recruiting class
This year has been one of the busiest for Ohio State's basketball and football teams. Each team welcomed quite a number of transfer students and new prospects. The recruitment cycle was fruitful for the school, with both teams aiming to increase the competition's bar this year.
The transfer portal trend in college sports has been quite concerning. Players are moving around, hopping from one program to the other. Both sports programs at Ohio State have been exposed to the transfer portal for some time now. The school's basketball team, for example, had a few members parting ways, but the numbers were in no way significant.
This eventually led Holtmann to utilize the late transfer portal to haul in replacements. The result had the program pulling in some of the country's best young prospects, including C.J. Walker, Justice Sueing, Jamari Wheeler, and Cedric Russell just to name a few.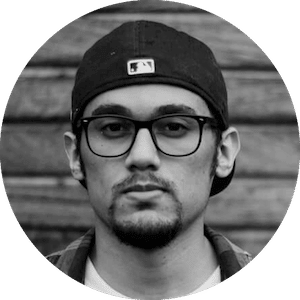 Gus Anderson
Gus Anderson is a gambling wizard. As a kid he dreamt about becoming a Tennis, Hockey and Golf professional but ended up as a gambling professional with focus on both sports & casino.