Orioles CEO John Angelos disproves his brother's claims regarding assets
August 12, 2022
Chairman and CEO of the Baltimore Orioles John P. Angelos dropped a bombshell on Wednesday revealing that his brother Louis F. Angelos has filed a lawsuit regarding the dispute in handling their father's assets.
While going through several filings in Baltimore County Circuit Court, Angelos denied that his brother Louis accused him to seize control of the Orioles and the other assets as his father Peter G. Angelos has fallen ill in recent years.
Angelos claimed that Louis saw his father's poor condition as the chance to take what he thought was his rights. Louis' lawsuit against Angelos was based on "unfounded accusations and fictitious conspiracy theories" that both Angelos and his mother Georgia Angelos sought to "harm him and his expected inheritance from the estate of his father".
"Lou apparently saw his father's deteriorating condition as the perfect opportunity to take what he felt he deserved, but not what he was entitled to, under Peter's estate plan," the motion said.
The 55-year-old Angelos is attempting to disprove his brother's allegations that Georgia and he transferred some of Peter's multimillion-dollar real estate portfolio into their own parties. Louis' lawsuit said that this action was against his father's intention and that both of his sons would receive an equal share in those assets.
However, Angelos' motion claimed that the properties were not part of the arrangement that Peter has created. There also hasn't been clarification on which asset the Orioles is part of. Instead, the majority of the properties are held jointly under Peter and Georgia. The former wanted his wife "to have the right to handle the properties as she saw fit".
Angelos is also looking forward to disregarding Louis' claim as premature due to the fact that their father is still alive. It also has been reported that Louis hasn't provided any evidence that proved Angelos has severed his brother's relationship with Peter.
Georgia's statement
On Tuesday, Georgia has chosen Angelos' side in the legal disputes between her two sons regarding her husband's assets, which included the Baltimore Firm and the ownership of the Orioles.
In a filing in Baltimore County Circuit Court, Georgia praised Angelos while accusing Louis of trying to commit the alleged practice himself.
Georgia's attorneys wrote in the lawsuit that Lou "seemed unable to live up to his father's expectations or win the approval Lou desperately craved".
"At 52, working as an employee of his father's law firm, and never offered to make partner, Lou simply stayed and evidently stewed," her lawyers said.
"Try as she might, Georgia could not seem to placate Lou's bitterness or his misplaced resentment of his brother John P. Angelos."
Georgia is looking for judicial orders to invalidate any document regarding Louis' attempt to claim the family's law firm to himself. It is reported that she wants to remove Louis as successor agent and hold him accountable for a breach of fiduciary duty, financial exploitation of Peter, and conversion.
According to Georgia's attorneys, Louis' accusation of Angelos stemmed from reflecting on his own shortcomings compared to his older brother.
"Having no capacity at self-reflection, Lou instead projects his own shortcomings on John and levels upon him outlandishly false accusations, including that he has browbeaten his poor, enfeebled mother to deny Lou his expectation to inherit what he had no part in creating," the attorneys wrote.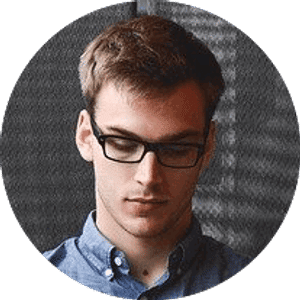 Jake Williams
Jake Williams is a sports gambling expert. He's been writing in the sports betting and DFS industry for over a decade. He specializes in MLB and NBA, along with College Basketball and College Football.