Brandon Drury shines as Cincinnati Reds beat Baltimore Orioles 3-2
August 1, 2022
Cincinnati Reds third baseman Brandon Drury led his team to a 3-2 victory over the Baltimore Orioles at Great American Ball Park on Sunday. Drury claimed the 20th homer of his big league career when he hit a tie-breaking drive in the eighth inning.
Drury broke a 2-2 stalemate on the eight with his homer on a splitter off Felix Bautista.
″I was trying to stay on the fastball," Drury said. "I was a little bit late on one. I was trying to cover for the split. He threw the split, and I barreled it."
Reds manager David Bell praised Drury's outstanding performance.
"Really good players, great players want to be up in that spot," he said.
Drury was not the only player who recorded significant stats in the game. Pitcher Buck Farmer also earned his first career save in six chances after an eventful ninth inning, which he cherished after the game.
"It has been a long time coming, six years now. I'm ecstatic. It is another thing I can mark off in my career," Farmer said. "I was coming in regardless but when Brandon hit the home run, Lee Tunnel gave me a football play. He told me it was third and goal on the 1, and we're giving you the ball."
The Reds now sit fourth in the National League Central standings. They will face the Miami Marlins at LoanDepot Park, Florida, on August 2.
Outshiningtrade rumor
Drury's outstanding performance against The O's put his trading rumors aside for a while. MLB Network's John Morosi earlier reported that several teams had expressed interest in the player.
"#Reds super utility ace Brandon Drury, posting a .845 OPS while earning $900k this season, is one of the most popular names in industry trade talks today," Morosi said on Twitter.
"The Mariners, Dodgers, and Braves are among the teams that have at least checked in."
In March, Drury signed a minor league contract with The Reds and has since been showing an impressive performance for the team. He ranked first across the board with a .272 batting average, 19 home runs, 58 RBI, and 94 hits.
CBS Sports reported that the Reds and Drury were ready to part ways before the trade deadline on Tuesday. For Drury, being traded is not something strange since he has been traded several times during his eight-year MLB career.
In 2013, The Arizona Diamondbacks traded him in a deal that sent former four-time All-Star Justin Upton to the Atlanta Beavers. Five years later, Drury was traded three times, starting with the Diamondbacks trading Drury for the New York Yankees in a three-team trade with the Tampa Bay Rays.
Later that year, Drury was traded again to the Toronto Blue Jays for J.A. Happ. He played 597 games and compiled 70 home runs with the Diamondbacks, Yankees, Blue Jays, New York Mets, and Reds. The 29-year-old ranks in the top twenty in runs scored in the majors and leads the Reds in wRC+ (132), wOBA (.367), and WAR (2.4)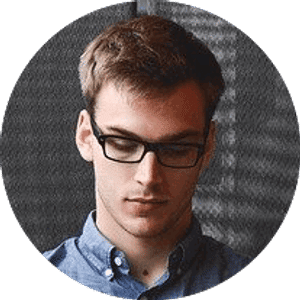 Jake Williams
Jake Williams is a sports gambling expert. He's been writing in the sports betting and DFS industry for over a decade. He specializes in MLB and NBA, along with College Basketball and College Football.