Baltimore Orioles select Stillwater shortstop Jackson Holliday with No. 1 pick
July 18, 2022
The Baltimore Orioles have selected Stillwater High School shortstop Jackson Holliday with the No. 1 pick in the 2022 MLB Draft. Holliday ranks second in MLB's 2022 Prospect Rankings, behind Wesleyan outfielder Drew Jones.
Holliday, the son of former MLB player Matt Holliday, is joining the growing list of second-generation players to enter the big league. Aside from him, Jones is also the son of former MLB pro Andruw Jones.
"I'm just really happy for Jackson," Matt said. "This has been his dream as long as he's been old enough to have this goal. This has been his goal to be a first-round pick and for him to get a chance to be the number one overall pick is an incredible honor. We're thrilled for him, as our family. I'm really excited for him and excited to watch him embark on this adventure."
Drafting Holliday
This year is the fourth consecutive time the Orioles signed a top-five prospect. Holliday is known to be one of the school's best hitters after posting his season-best batting count of .685/.749/1.392 in 41 games. He also made 89 hits. These stats broke the previous national high school record by Philadelphia Philly and former Carl Albert Titan, J.T. Realmuto, who previously held the record with 88 hits.
"It's just neat to see someone's handwork pay off and see them do the things," Stillwater coach Jimmy Harris said. "One of the things that he wanted to do was be drafted in the first round and I think at the moment we were all talking about that, we didn't think it was going to be like this."
Holliday has been named to several awards, namely the 2021 Perfect Game All-American, Baseball America's National Player of the Year, Oklahoma's Gatorade Player of the Year, The Oklahoman's Baseball Player of the Year, and Male Athlete of the Year.
"It is an absolute honor to be the number one pick to join such great players in that position," Holliday said on MLB Network. "And I'm really really excited."
The young prospect marked the third time the franchise selected its first pick since Oregon State catcher Adley Rutschman in 2019. Holliday, however, is the first high schooler to be selected No. 1 overall.
Orioles executive vice president and general manager Mike Elias praised Holliday, who was selected straight from playing in senior high school to the big league.
"It's a gigantic decision and moment for the Orioles franchise… I am very proud of and happy with the result that we got today," Elias said.
"The upside for him is enormous. I mean, it's a potential star playing shortstop, batting in the middle of the order, doing so for a very long time. In some regard, I don't know that the ceiling gets much higher than somebody with that profile."
Other than Holliday, Oklahoma Sooners' Cade Horton was drafted by the Chicago Cubs in seventh overall. The two proved that Oklahoma remains consistent in rolling out talents to the draft since pitcher Jackson Jobe was picked No. 3 by the Detroit Tigers last year. Jobe is now serving as the team's starting pitcher.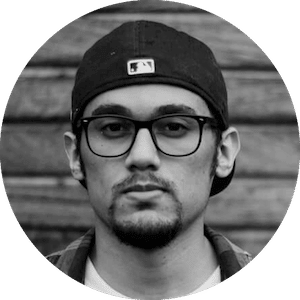 Gus Anderson
Gus Anderson is a gambling wizard. As a kid he dreamt about becoming a Tennis, Hockey and Golf professional but ended up as a gambling professional with focus on both sports & casino.