Oregon Ducks likeliest to secure Bronny James, analyst says
August 17, 2022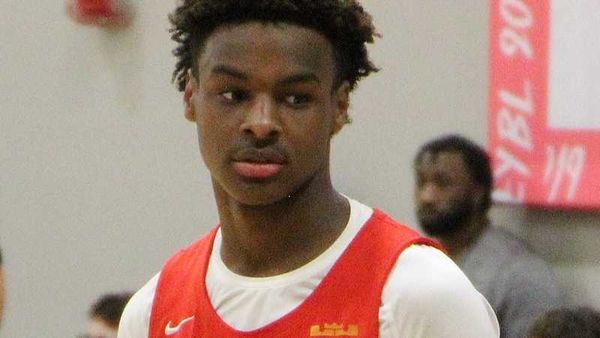 Recruiting expert Jamie Shaw has said that the Oregon Ducks have the highest chance to recruit Bronny James, the son of LeBron James.
Bronny is a rising senior at Sierra Canyon in Los Angeles and is currently ranked as the No. 7 shooting guard in the nation by 247Sports. He is one of the most popular players in the country, sought after by several programs such as UCLA, USC, Michigan, Ohio State, and Oregon. However, on Tuesday, Shaw said that Michigan and UCLA were no longer pursuing the player.
For years, Bronny has long been anticipated to be one of the more prominent names in his recruiting class. He became more desirable after his one-handed dunk in France this week. The feat invited praises from many NBA players, including his father.
"OH MY GOODNESS BRONNY!!!!!" LeBron wrote on Twitter.
"This crazy bronny!!" Utah Jazz ace Donovan Mitchell said.
"Sheeesh!!!" Warriors star Stephen Curry added.
Even Fox Sports analyst Skip Bayles, a frequent critic of LeBron, praised Bronny for the feat.
"Hey, Bronny … impressive," Bayles said. "But your dad would've dunked it left-handed. You sure got away with it, though."
Shaw's prediction
Shaw claimed Oregon had a 50 percent chance of recruiting Bronny, partly because the James family and Oregon have deep ties, mainly centered on Nike. LeBron has a lifelong agreement with Nike.
Bronny also has a relationship with Ducks recent recruit Mookie Cook. In middle school, they traveled as teammates at the North Coast Blue Chips. Cook also acted as a young LeBron in the Shooting Stars film, produced by SpringHill Company.
Besides Cook, the Ducks also recently recruited five-star forward Kwame Evans and local point guard Jackson Shelstad.
"Speaking with sources close to the situation, the ties to Oregon are deep," Shaw wrote. "We are told there is comfort with the situation, the circumstances, and the program."
On the other hand, Ohio State and USC both have a 25 percent chance.
USC is not far from Sierra Canyon, where Bronny studies. USC's main link with Bronny is Kijani Wright. He is currently a freshman there and used to be Bronny's high school teammate.
For Ohio State, their main link is that Bronny was born in Cleveland and LeBron grew up in Akron. In the past, LeBron has even indicated that he would have gone to Ohio State if he had attended college. Not only that, LeBron has provided continuous support for the Buckeyes, attending their games or cheering for them on Twitter.
"Intel says [Ohio State and Bronny] have gone past the formalities of mutual interest and are looking toward visits," Shaw said.
"We are told [Bronny] is going to go through the process. At this point, the plan is to take virtual visits, Zooms, and in-person visits and go through the whole experience. Sources tell us that at this point, Oregon has a lead and that James will end up in Eugene."
LeBron responded to the claim on Twitter on Tuesday.
"He hasn't taken 1 visit yet and has only had a few calls with coaches and universities. When Bronny makes his choice you'll hear it from him. #JamesGang," LeBron wrote.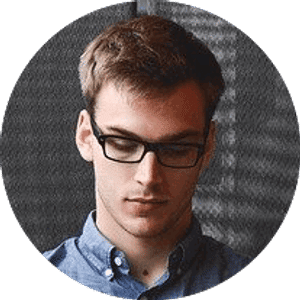 Jake Williams
Jake Williams is a sports gambling expert. He's been writing in the sports betting and DFS industry for over a decade. He specializes in MLB and NBA, along with College Basketball and College Football.