LeBron James' son, Bronny, to play college basketball, report says
August 15, 2022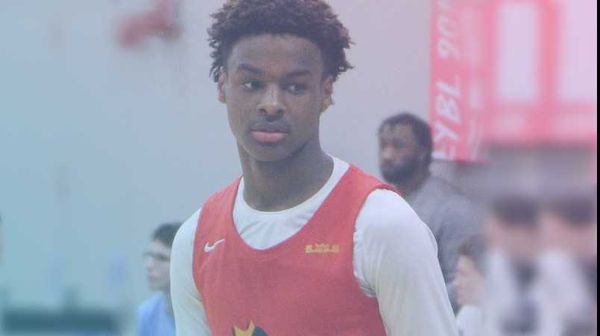 It has been reported that LeBron James' son, Bronny James, is planning to compete in college basketball. Previous reports held that Bronny would go abroad ahead of the NBA draft. Several programs have reportedly shown interest in him.
"Bronny James is reportedly expected to play college basketball over joining G League Ignite or other developmental leagues before entering the NBA draft," Sports Illustrated wrote.
Bronny attends Sierra Canyon High School in Los Angeles, which is known for its "powerhouse" basketball program. The teenager is starting his senior year of high school next fall. He is expected to take a bigger role in his high school team than the other seniors.
Five interested schools
According to the NBA, the five major school programs interested in Bronny are the Michigan Wolverines, Ohio State Buckeyes, UCLA Bruins, USC Trojans, and Oregon Ducks.
Michigan Wolverines
Juwan Howard, LeBron's former teammate in the Miami Heat, is the head coach for the Wolverines. Therefore, analysts have considered the possibility of Bronny committing to Michigan.
The Wolverines are among the strongest college basketball programs in the country. They finished eighth in the Big Ten conference last season.
Bronny triumphs in the backcourt, and given his position as a shooting guard throughout high school, he could be the Wolverines' defense-focused glue guy.
Ohio State Buckeyes
Ohio State made the headline last year as its recruit, Malaki Branham, became a one-and-done. Branham entered the program with a more or less similar ranking as Bronny.
The Buckeyes' 2023 class recruitment lacks a point guard, and Bronny has the potential to fill that spot.
Additionally, LeBron once said he was a Buckeyes fan. He said he would have joined Ohio State if he was not drafted straight to the NBA after high school.
Last year, the Buckeyes recorded 20 wins in 32 games, placing them fourth in Big Ten. Nationally, they were No. 18 last season.
UCLA Bruins
UCLA offers the benefit that it is located in Los Angeles. Not only that, several ranking systems have shown that UCLA is among the top-10 teams for the 2022 collegiate championship.
Several of Bronny's former high school teammates are attending UCLA, including Amari Bailey from the 2022 class. As for now, the Bruins have yet to report any commitment from the 2023 class.
The drawback is that last year's recruit, Peyton Mason, has yet to make it to the rotation. If Bronny joins the Bruins, he may not get the chance to play in his first year unless head coach Mick Cronin lets him.
USC Trojans
Like UCLA, USC is also located in Los Angeles. The program has made several NCAA appearances in a row. Their chance this year is also high, as they rank within the top-25 team.
USC also has Sierra Canyon graduate Kijani Wright, who was a top-50 prospect on ESPN's list for class 2022, in the incoming class this year. They have yet to announce any recruit from next year's class.
Oregon Ducks
The Ducks are known for a solid recruitment system. They have recruited Kel'el Ware, who will start this year, and Kwame Evans, who will start next year. Ware was ranked eighth in the 2021 ESPN 100.
Last year, they ranked fifth within the Pac-12 conference. The Ducks also made Sweet Sixteen appearances last season.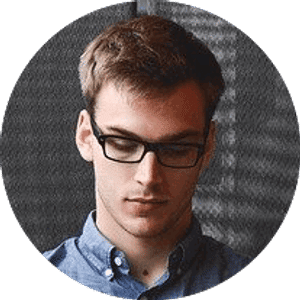 Jake Williams
Jake Williams is a sports gambling expert. He's been writing in the sports betting and DFS industry for over a decade. He specializes in MLB and NBA, along with College Basketball and College Football.