LeBron's son Bronny James expected to enter NBA draft in 2024
August 5, 2022
LeBron James' eldest son, Bronny, is expected to debut in the 2024 NBA season. Joe Vardon of The Athletic reported that the 17-year-old will have options to choose between college league, the G League Ignite, and Australia's NBL for the 2023 season upon graduation from high school.
A 6'3 point guard, Bronny ranks 39th on ESPN's list of the top 100 recruiting prospects. After graduating from high school, he will have one year of development before being eligible for the NBA draft. He will likely spend his development year in Australia, according to Vardon.
"Bronny, in the fall of 2023, will either be in college, with G League Ignite or in Australia … or wherever [agent] Rich Paul places him," Vardon wrote.
LeBron earlier said that he wanted to play alongside his son in the NBA to prepare for his next few years as a Lakers player.
Sydney Kings owner Paul Smith said that Sydney would be the only Australian capital big enough to accommodate the James family.
"There's only one city that's big enough for LeBron and Bronny, and that's Sydney," Smith told the Sydney Morning Herald last March. "We'd fill 18,000 seats every week."
Bronny's options
NCAA colleges have not shown much interest in the rising star despite his financial incentives and the hype. 247 NBA Insider's Adam Finkelstein said assuming Bronny would join the NCAA system might be incorrect.
"I think the perception is that Bronny James is not going to play college basketball. That is not fact by any stretch," Finkelstein said.
"But as you sit in a college coaches' section and you just kind of hear what coaches are saying about this, I haven't heard anyone who's said, 'Yeah, we're making a hard push for Bronny'."
Bronny's next option is the G League Ignite, which was added to the NBA's second tier in 2020. It provides a fast track for promising players looking to skip college leagues. Australian Dyson Daniels competed in the Ignite before being selected by the New Orleans Pelicans with pick No. 8 in the 2022 NBA Draft.
On the other hand, the NBL's Next Stars program was created in 2018 to develop future NBA stars in a highly competitive men's league. The program was designed to entice new stars like Bronny to Australia. In addition to being paid $50,000, Next Stars players are provided housing, a car, and individualized training, giving them a distinct advantage over NCAA basketball.
LaMelo Ball graduated from the Illawarra Hawks' Next Stars program and became the youngest player in NBL history to score a triple-double.
Other notable Next Star graduates include Orlando Magic point guard RJ Hampton and former New Zealand Breakers and French guard Ousmane Dieng, who was drafted by the Oklahoma City Thunder in this year's NBA draft.
ESPN's Dave McMenamin said that LeBron met with Lakers vice president and general manager Rob Pelinka to discuss his future with the team. LeBron's agent, Klutch Sports CEO Rich Paul, said their talks were productive. However, both sides have yet to reach an agreement.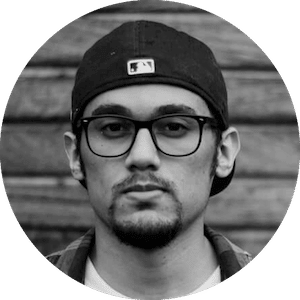 Gus Anderson
Gus Anderson is a gambling wizard. As a kid he dreamt about becoming a Tennis, Hockey and Golf professional but ended up as a gambling professional with focus on both sports & casino.