Ole Miss' Mike Bianco wins National Coach of the Year
June 29, 2022
The Ole Miss Rebels received good news from Collegiate Baseball Newspaper on Tuesday this week as head coach Mike Bianco was named National Coach of the Year.
Bianco, who began coaching Ole Miss in 2001 won the award twice, the first time being in 2020. Giving the former catcher such an award was deserving, considering that he brought the Rebels to their first-ever National Championship title after defeating the Oklahoma Sooners on Sunday 4-2.
Bianco receives national head coach award, stats
Leading the Rebels to their stellar run this season was one of the criteria that holds Bianco's name as the biggest and likely recipient of this year's National Coach of the Year award.
The 55-year-old was highly responsible for reviving and lifting Ole Miss from sitting comfortably on the bottom part of the standings, with a 7-14 record in conference play. Eventually, Bianco and the program wrapped SEC by posting a 14-16 and entered the NCAA Tournament as one of the last four teams.
Bianco posted an overall count of 862–484–1 (.640) for coaching the Rebels for a little over 20 years now. Before heading to Ole Miss, he coached the McNeese State Cowboys in the Southland Conference from 1998-2000, posting a career overall of 100–71 (.585).
Stellar run in College World Series
The postseason saw Ole Miss' outstanding play as the program aimed to grow stronger in a bid to take over the College World Series title in Omaha. The Rebels dominated the Coral Gables Regional and it did not take much for them to take a place in the Super Regional stage in Hattiesburg.
The Rebels sealed their ticket to the play for the National Championship title, defeating contenders in previous games such as the likes of Auburn, Arkansas, and Oklahoma. The team only sustained a single defeat to Arkansas in the semifinal but would soon make a great recovery.
Ole Miss would then play Oklahoma for the title and made back-to-back wins over the Sooners, the first matchup was a margin-wide 10-3 win and the second was 4-2.
"It felt like Swayze Field because of how partisan maybe it was, but man, it felt like a football game out there," Bianco said after winning Game One on Saturday. "On the field, it was that loud. Swayze has been pretty loud. I don't know if Swayze has ever been that loud.
"When they played 'Sweet Caroline' whatever inning it was, I have never heard anything like that. Just impressive. Thankful. I think as a coach, it's really neat to sit back. And you don't do it too much in the game, but it was so loud that a couple of times you did. You look up and go, wow, all these people showed up here.
The Rebels were explosive this year and will likely stay that way next year as they try to run it back, and win their second National Championship title.
"Just so proud, as you can only imagine, to get to this point," Bianco said. "We've talked about it the whole time here but even before here, the journey that this team has been through and where they've come from."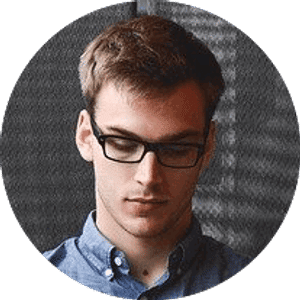 Jake Williams
Jake Williams is a sports gambling expert. He's been writing in the sports betting and DFS industry for over a decade. He specializes in MLB and NBA, along with College Basketball and College Football.