Wildcats proceed to NCAA Tournament, set to play Ole Miss
May 31, 2022
The Arizona Wildcats wrapped this season of the PAC 12 Conference relatively well, after finishing in fifth position of the standings and is set to compete in the NCAA Tournament.
Arizona received the good news earlier this week on Monday, confirming that the team have secured their 41st NCAA appearance and back-to-back bid to the tournament since 2016-2017.
The milestone for the team is also a big deal to Chip Hale who was hired as Arizona's head coach in July 2021. Hale played for the program before making his way to the Major League. The coach shared that being selected to the NCAA Tournament gives him a "bit more more anxiety".
"When I was in school, it wasn't like that," he said. "We just were told where we were going by Coach (Jerry) Kindall, someone called him. Back then you kind of knew you were in, where it's a little different now, with all the social media stuff that gives you a little bit more more anxiety."
Wildcats proceed to NCAA Tournament
Hale and his boys have been signed in the regional tournament as the No. 2 seed team. The Wildcats will join the hosting No. 6 national seed Miami Hurricanes alongside the Ole Miss Rebels and Canisius College Griffins. The NCAA Tournament selection confirmed that Arizona will play Ole Miss on Friday.
If the Wildcats are keen to continue their fight in the College World Series, the team must defeat their regional rival, the No. 3 seed Rebels. Going on from that, Hale's team will also have to defeat two other series contenders Miami and No. 4 seed Canisius.
The NCAA Tournament will begin next weekend. Ole Miss has been given a chance for a rematch against Arizona, the team that forced the Rebels to a defeat last season in the Super Regional. The stakes are higher for both teams, especially for Arizona.
Hale revealed that his teams was lucky this far when visiting other teams in the conference. Arizona registered 60 games this year and almost half were away games. 12 road wins happened to be recorded by the Wildcats with a 17-12 mark.
"We've been the Road Warriors this year," Hale added. "This is the probably the most this school has traveled in a long time. We've had a lot of road trips, whether it's bussing to New Mexico State, flying out to Omaha to play Creighton, so we're definitely battle-tested on the road."
Hale reveals strat ahead regional game with Rebels
Ole Miss is a familiar rival of Arizona. Say both teams were already quite acquainted last season during the Super Regional in Tucson. The head coach at least was well-aware of the Rebels' offensive play from last year.
However, multiple reports suggest that Ole Miss' pitching lineup will features brand new addition, namely two new weekend starters and several additional relievers. With this knowledge in mind, Hale may employ either right-hander TJ Nichols or lefty Garrett Irvin. But the coach revealed that the decision is highly dependent on pitching coach Dave Lawn who has been given an assignment to study Ole Miss' play.
Both Nichols and Irvin performed great. The former had six inning outings in an elimination game against ASU, while the latter allowed seven total runs in 1.1 innings when the team played the Rebels last season.
Other than the two, Hale must make hasty decision regarding Chase Davis with only a week window ahead of the tournament. Davis sustained injury on his left shoulder during Saturday's matchup defeat to Stanford.
"The pain is not as bad as we thought it was going to be today, so unless he takes another blow to it, there's not really any worry of him injuring it again," Hale said. "As long as we can have his bat in the lineup, that's a good thing for us."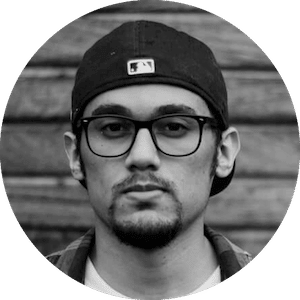 Gus Anderson
Gus Anderson is a gambling wizard. As a kid he dreamt about becoming a Tennis, Hockey and Golf professional but ended up as a gambling professional with focus on both sports & casino.