OKC rookie Chet Holmgren sustains foot injury, potentially torn ligament
August 25, 2022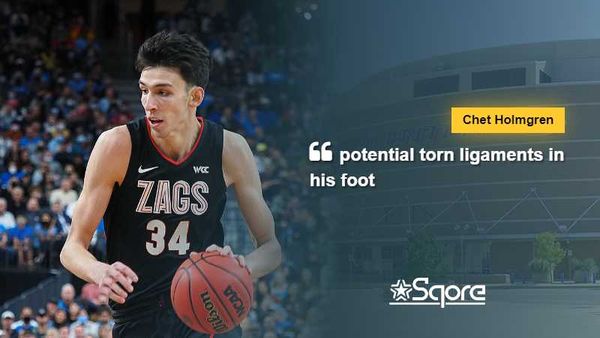 Oklahoma City Thunder rookie Chet Holmgren recently played in Jamal Crawford's CrawsOver Pro-Am along with Los Angeles Lakers star LeBron James in Seattle. In that game, Holmgren was seen to land in an awkward position as he attempted to defend James on a fast break.
This is a piece of unfortunate news as people are expecting the former Gonzaga Bulldog to make a major impact as a rookie this season.
What happened on the court
FOX23 sports director Nathan Thompson shared the news and a short clip on his social media platform. According to his tweet, it was unclear how exactly Holmgren got hurt.
"Here's the play where Chet Holmgren got hurt tonight. He was guarding @kingjames one-on-one. It's hard to tell how he got hurt. He might have just stepped weirdly. @chetholmgren @thecrawsover #thunder."
Thompson also tweeted about Holmgren's condition at that time. The rookie limped while he tried to make his way out of the game. However, it did not look too serious.
"Well, Chet Holmgren limped out of the game and just left the court. Didn't look like anything too serious, but [crossed finger emoji]. #Thunder @thecrawsover," tweeted Thompson.
Holmgren was one of several other NBA players who joined pro-am basketball. Names like LeBron James, Jayson Tatum, No.1 pick Paolo Banchero, Dejounte Murray, and Aaron Gordon also participated in the tournament this year.
Holmgren's current condition
According to Shams Charania of The Athletic, test results showed possible torn ligaments in his foot. For now, the time of Holmgren's return is still in discussion.
Previously, Charania also reported that the court where the game was played had to be stopped midway due to unsafe and slippery course conditions. However, Holmgren's injury did not seem to be related to the poor court condition.
A team spokesperson of Oklahoma City said that their team will communicate once they have an update. "Chet is in the process of undergoing evaluation, and when we have an update, we will communicate," the spokesperson told ESPN.
Holmgren's return date is yet to be determined. The date will be determined by how long the rookie will rest. However, he is most likely to miss the new NBA season opener.
Outstanding rookie
OKC wrapped last season with a 25-58 record. Shai Gilgeous-Alexander the star guard missed 26 games due to injury. On the other hand, rookie Josh Giddey missed 28 games as well even being in the NBA Rookie of the Year Competition.
Holmgren is considered a generational talent with his rare 7-footer 190 pounds figure. Not to mention his outside shooting ability and great defensive ability. Back in the year 2021, he was picked as the No. 1 overall recruit in the nation out of Minnehaha High School in Minneapolis, Minnesota.
Holmgren recorded an average of 14.1 points, 9.9 rebounds, and 3.7 blocks in 26.9 minutes per game in his lone season with the Bulldogs, as per Sportsnaut. Moreover, in three summer league games, he averaged 12 points and 7.7 boards per game while blocking two shots.
Currently, the Thunder are in wait-and-see mode. Further information will be aired as soon as they become available.
If everything went smoothly, Holmgren is expected to make his NBA debut against the Minnesota Timberwolves, his hometown team, on October 19 at Target Center.
Betting on College Basketball
At Sqore we love college basketball and we offer a complete CBB guide that gives you access to College Basketball betting promos, college picks, college scores, and how to bet on college basketball.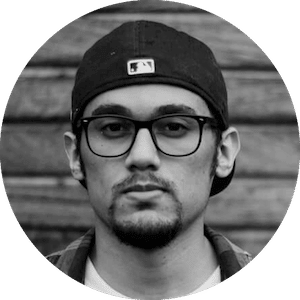 Gus Anderson
Gus Anderson is a gambling wizard. As a kid he dreamt about becoming a Tennis, Hockey and Golf professional but ended up as a gambling professional with focus on both sports & casino.