NCAA releases recommendations for transfer portal
June 17, 2022
After a series of discussions regarding the problematic transfer portal in the NCAA, the association announced new recommendations that would provide athletes with transfer portal windows each year. Additionally, the NCAA brought in changes to the current regulations for faster transfer outcomes.
Via the association's news release, the NCAA showed it acknowledged that the current problematic unspecific transfer portal system must be stabilized and that schools receiving students from the portal required additional accountability.
NCAA's recommendations for transfer portal
The current transfer portal was introduced back in October 2018. The system does not have any specific transfer windows for every season, which has led to a number of logistical issues.
The only time-specific aspect the portal requires is that students must inform the schools by May 1 of every academic year that they will be entering the portal.
"College sports continues to face many challenges, and we need to move quickly to update our rules and make infractions more efficient so we can focus our attention on Division I membership expectations and, most importantly, benefits for student-athletes," board chair and Georgia president Jere Morehead said.
Moreover, the association's transformation committee, which was co-chaired by SEC commissioner Greg Sankey and Ohio athletic director Julie Cromer, also explained that the lengthy and excruciating regulations process would be "modernize" and possibly trimmed down.
The association considered "incentivizing cooperation of all parties, additional investigative tools and more flexibility within confidentiality rules."
The board will follow up on the recommendations in a meeting scheduled on June 30. If the board approves the list, then it will be sent directly to the Division I Council for feedback, which will be used later during a July 30 meeting. Only after that, the board will begin voting on the recommendations on August 30.
Concerns about transfer in NCAA
Previously, head coaches expressed their concerns regarding the current transfer portal system in the NCAA, proposing two-time transfer portal windows each season.
The coaches also voiced concerns on how Name, Image, and Likeness affected the portal.
"The deregulation of transfers compounded with what (name, image and likeness) evolved into is creating a lot of stress in the system. On top of that, the NCAA not enforcing inducements and tampering [is an issue]. That has been an ongoing discussion," a source familiar with the matter revealed.
Despite this, the commission seems to have not discussed the matter, which makes the transfer discourse much more difficult.
"My gosh, what we're trying to do is simplify some of this stuff. As opposed to 'five days after your regular season, after your bowl game.' It's kind of like, 'What?' I think it has to be as simple," West Virginia athletic director and current council chairman Shane Lyons said.
"There was some potential legal risk. That's why it got kicked back to the Transformation Committee because of (potential) antitrust (violations)."
It remains unclear how the discussion would turn out. That being said, the NCAA has acknowledged what must be fixed and took the appropriate steps to address the issue.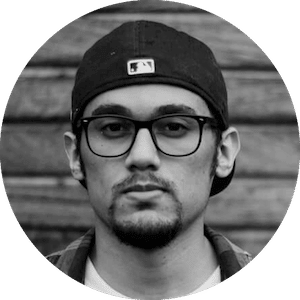 Gus Anderson
Gus Anderson is a gambling wizard. As a kid he dreamt about becoming a Tennis, Hockey and Golf professional but ended up as a gambling professional with focus on both sports & casino.