Matthew Mayer withdraws name from NBA Draft to enter NCAA transfer portal
May 23, 2022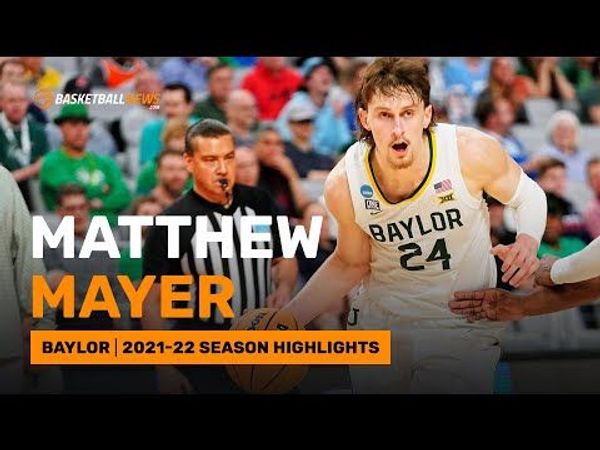 Matthew Mayer, a Baylor Bears basketball team member, announced that he would not be participating in the 2022 NBA Draft. He said he would finish his college career somewhere else.
During an interview with NBA insider Adam Zagoria, Mayer said he decided to return to school but did not know where he would go next. "I've decided that I'm coming back to college but don't know where," he said.
Parting ways with Baylor
In a statement, Mayer thanked the fans and the Baylor basketball team for supporting him throughout his four years at the university. He also thanked the team for its success and said he was excited to enter the 2022 NBA draft. He noted that he would retain his college eligibility.
"Thank you to everyone at Baylor and the amazing fans for the last four years. Being a part of a winning culture and a championship team is something I will never forget and something that's allowed me to prepare for the next step. I'm excited to announce I will be entering my name into the 2022 NBA Draft while retaining my college eligibility," the 22-year-old shooting guard said.
Before joining the Baylor basketball team, Mayer was a four-star prospect by 247Sports. He was also a top-ranked player in Texas in the 2018 recruiting class. Mayer provided a spark off the bench during his time with the Bears. He started his senior year as a starter.
Mayer started all 30 of the team's games during his junior year and averaged 8.1 points and 3.7 rebounds. He started all 33 of the team's games for the season and averaged 9.8 points and 5 rebounds. He also played a significant role off the bench.
Next season, the Baylor basketball team will have a fresh look after several players, including James Akinjo, Kendall Brown, and Jeremy Sochan, enter the NBA Draft.
Interested schools
Several schools, including North Carolina, have shown interest in Mayer. Other schools that have also reportedly shown interest in Mayer include Texas Tech, USC, Arkansas, and Memphis.
One spot for next season is still up for grabs. With the transfer portal being open now, the Tar Heels are expected to add a player to their roster.
With the addition of Pete Nance from Northwestern, Mayer could be the top target for North Carolina in the transfer portal. The Tar Heels need to replace Brady Manek, who was a starter last season, in the post. With multiple returning starters, including Cameron Johnson and Luke Maye, North Carolina could use a versatile player like Mayer to fill the role.
Armando Bacot, a star player for the Tar Heels, tried persuading Mayer to join the team on Twitter. Mayer's potential to be a veteran wing with his winning mentality and soft shooting touch could be an asset to a team. He had until June 1 to withdraw his name from the draft so he could continue playing college basketball. The 2022 NBA Draft is scheduled to take place on June 23.
In the meanwhile, you can follow our expert NBA betting picks. As we get closer to the draft you will also find available betting picks in this section.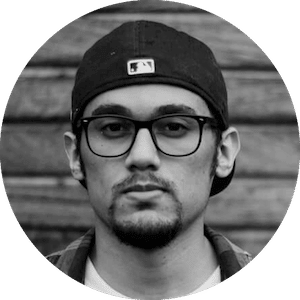 Gus Anderson
Gus Anderson is a gambling wizard. As a kid he dreamt about becoming a Tennis, Hockey and Golf professional but ended up as a gambling professional with focus on both sports & casino.