NCAA invites member schools to help NIL violation investigations
August 19, 2022
NCAA officials have invited member schools to join the investigation of Name, Image, and Likeness (NIL) violations. NCAA also urged schools to report "potential violations".
On behalf of the NCAA, NCAA executive vice president of regulatory Affairs Stan Wilcox and VP of enforcement Jon Duncan informed the schools via email. They said that the NCAA was "actively investigating" potential abuses of NIL transactions. They said the governing body would allege any violation and take immediate action.
There is no further information about which case the NCAA investigated. However, there have been reports that the cases involve Miami and BYU.
"We also constantly review new reports of tampering, recruiting inducements, impermissible benefits, impermissible recruiters and other related behaviors," NCAA said.
In 2020, the NCAA lifted its ban on athletes who were involved and earned money from NIL, including endorsement, sponsorship deals, social media posts, and personal appearances.
An interim NIL policy regulated the rules against recruiting inducements and pay-for-play deals, but the lack of detailed and uniform rules from member schools has reportedly made enforcement challenging for NCAA. It has also been reported that the regulation made the schools utilize the NIL policy to lure talents.
The interim policy guides college athletes, recruits, their families, and member schools on how to engage in NIL activities that comply with the law of the state where the school is located. The school is required to report all NIL activities.
Every college athlete who attends school in a state without a NIL law can engage without violating NCAA's NIL policy. The athlete can also use a professional third-party service provider for NIL activities.
School regulation implementation
In May 2022, the NCAA issued guidance on the regulations to member schools that emphasize self-regulation in terms of NIL issues. The NCAA has yet to issue a notice of allegations related to potential violations of a school.
"To achieve success and protect fair competition from abuses, member cooperation and communication with the NCAA enforcement staff is imperative when self-regulating requirements fail," the letter said.
"Our focus is not on targeting student-athletes, but rather the actors who pose a threat to the integrity of college sports."
It is said in the letter that the goal of the guidance is to remove any influence from parties that threaten the integrity of college sports.
The letter concluded with guidance for 1,100 member schools with nearly 500,000 athletes on how to report for violations and any impermissible actions. The reports can be made by contacting the NCAA. The organization will investigate the violations without revealing the reporter's identity.
"Investigations can be challenging and the enforcement staff needs help from member schools. Specific information about contacts or transactions will expedite investigations and help us secure truthful accounts," the letter said.
"We understand why coaches and student-athletes are reluctant to provide documentary evidence and details on the record, but it's critically important in our effort to protect compliant programs."
Illinois basketball player Kofi Cockburn was suspended for one month for profit-taking shortly before NIL rules took effect.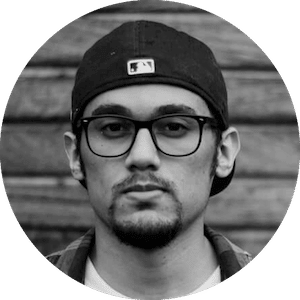 Gus Anderson
Gus Anderson is a gambling wizard. As a kid he dreamt about becoming a Tennis, Hockey and Golf professional but ended up as a gambling professional with focus on both sports & casino.