Tim Tebow discusses effects of NIL on college football players
August 2, 2022
Former University of Florida quarterback Tim Tebow has voiced his opinion on the effects of NIL deals on NCAA football. NIL was passed by the NCAA in June 2021, with California becoming the first state to implement the regulation.
The policy provides players with the ability to profit off themselves, which was previously forbidden by the NCAA. For example, Alabama's Bryce Young inked a deal with a local BMW dealership, Texas running back Bijan Robinson made a deal with Lamborghini, and USC Trojans Caleb Williams secured a deal with Fanatics Authentic and Beats by Dre.
Tebow's opinions
Tebow led the Gators to the 2008 national championship and 2007 Heisman Trophy award. He was a part of college football from 2006 to 2009.
Tebow told Fox News that NIL deals could support college players' early professional careers. However, he said there must be a constraint for student-athletes on what they can and not do.
"It's just so different, right? I think part of NIL is really cool. You get to see so many athletes that get supported. I also think that it's important we also kind of put up guardrails in place for the teams and the coaches and everyone to understand the do's and don'ts of it," he said
The 34-year-old quarterback said if the NIL deals existed during his NCAA career, it would be a great opportunity for him.
"I think there's still a lot to figure out. I think it's hard to answer that [hypothetical], but if you had the chance to partner with awesome people like this, it also could be pretty cool," he said
Tebow told Fox Sports that he was not surprised by how fast NIL affected players' careers. He said the policy would help compensate them.
"I think that really, really matters. And not just for the conferences. I hope they do the right thing for the players and the right thing for the game. And I hope those come first," he said
Tebow's prediction for NCAA football
Asked about the future of college football, Tebow said that the association could be adjusted into three conferences. He said the reason was that there were so many good teams across the country. He also said there would be some changes in NCAA Atlantic Coast Conference Football (ACC), Big 12, and NCAA Southeastern Conference Football (SEC) in the future.
"I mean, what's the ACC going to do? They going to have a west coast league of the ACC? What's going to happen with all the teams in the Big 12, right? You've got the SEC that's growing, but, you know, so much has to happen. There's so many hypotheticals. And I'll be honest, I don't even think a lot of people are making the decisions even know what's going to happen right now," he said.
For this year, Tebow said that the Alabama Crimson Tide was one of the best teams in college football. The former New York Jets QB said the Crimson Tide would be crowned NCAA champion in January 2023.
"They're so talented. Literally, probably the best offensive players and the best defensive player on their team," he said.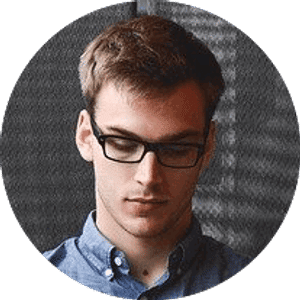 Jake Williams
Jake Williams is a sports gambling expert. He's been writing in the sports betting and DFS industry for over a decade. He specializes in MLB and NBA, along with College Basketball and College Football.