Mookie Betts homers, Dodgers defeat Angels 2-0
June 15, 2022
Los Angeles Dodgers pitcher Tony Gonsolin and right fielder Mookie Betts helped the franchise to break free from recording its fourth-consecutive game loss after defeating fellow city contender the LA Angels 2-0 on Tuesday at Dodger Stadium.
Gonsolin demonstrated an outstanding play by not allowing a run over 6 1/3 innings and Betts managed a home run to ensure victory for the team.
Gonsolin, Betts propels Dodgers win over Angels
The matchup started with both teams progressing empty-handed in the first three innings. The scoring void would be broken by the Dodgers in the fourth inning, setting the scoring board to 1-0 over the Angels.
Gonsolin and co. had tried to limit the Angels scoring abilities at the expense of registering another score much later in the eighth inning. Regardless, the professional pitcher has been improving greatly this season. After the win, he is now 8-0 and posted a much better ERA count of 1.42 after he had to give up two walks and struck out six.
"It feels good," Gonsolin said. "I know I've struggled in years past to go deeper into games and even qualify for a win, so it feels good knowing that I'm getting deeper into games and giving us a chance to win."
When Angels designated hitter Shohei Ohtani singled out in the fourth inning, Gonsolin only gave up a single hit and bested right-handed rival pitcher Noah Syndergaard who also managed to give up one run in 4 2/3 innings.
In the fourth and fifth innings, the Dodgers' offense played a crucial part. First baseman Freddie Freeman was credited for a one-out walk after teammate shortstop Trea Turner made his single. Aside from the two, there was catcher Will Smith who registered a two-out walk when he loaded the bases. Shortly after that, designated hitter Justin Turner had a full-count walk.
In the following inning, left fielder Chris Taylor managed a leadoff double and proceeded to steal the third base. What followed was Freeman taking on Angels pitcher Jose Quijada before ending up with a strikeout.
Angels' desperate move for a win in late innings
As the game enters the eighth inning, the Angels tried to clinch up any points by posting only one hit only to have Betts successfully smacked a homer to propel the Dodgers to a 2-0 lead. In the following inning, the Angels loaded up the bases taking on Dodgers professional pitcher Craig Kimbrel following a single by center fielder Mike Trout.
Their attempt was almost fruitful since Ohtani managed a double and third baseman Matt Duffy made a single walk. However, Kimbrel would return the favor by striking out the first baseman Jared Walsh and catcher Max Stassi. His hard labor marked his 12th season.
Teammate Kimbrel also made an outstanding play by throwing a whopping 27 pitches in the ninth. One of his pitches was including a nine-minute-long delay Trout's broken bat struck plate umpire Nate Tomlinson's mask.
Despite a back-to-back offensive performance in the eighth and ninth innings, the Angels were unable to take over the lead from the Dodgers. The team was lacking in early to mid-game dominance as the hosting team cornered them up to secure Tuesday's matchup win to remain at Dodger Stadium.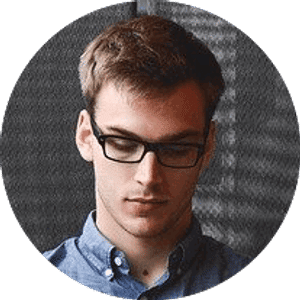 Jake Williams
Jake Williams is a sports gambling expert. He's been writing in the sports betting and DFS industry for over a decade. He specializes in MLB and NBA, along with College Basketball and College Football.