LV Raiders not to trade RB Josh Jacobs, reports say
August 8, 2022
After the Las Vegas Raiders declined Josh Jacobs to exercise his fifth-year rookie option, many speculated that the team would trade him. However, NFL Media insider Ian Rapoport has reported that the team has no plan to release the player.
With his fifth-year rookie option declined, Jacobs will enter free agency in the 2023 season. Rapoport said the Raiders were aiming to win more games with the player. Jacobs also has no plan to depart from Allegiant Stadium, saying in July that he wanted to remain with the team.
"I'm a firm believer in the work that you put in is going to pay out for itself, and I had to be here either way," he said. "And this is where I want to be. I didn't have no problem with it. It just gave me more of a reason to come in every day, gel with the guys, and work."
Despite this, there are no guarantees that Jacobs would not be replaced with another RB in the following season, considering that the team's management has changed. Las Vegas now has Dave Ziegler as the new general manager and Josh McDaniels as the new head coach.
Nevertheless, Rapoport provided a good reason why Las Vegas should keep Jacobs playing for another year.
If Jacobs were to be released, the Raiders would likely find his replacement on its fourth-rounder collection, including Zamir White, Ameer Abdullah, or Kenyan Drake. Abdullah and Drake only made a combined 420 yards run in 2021, lower than Jacobs'. Meanwhile, White, who performed similarly, was swept off the board in the draft and was pushed to Day 3 instead.
Considering the team signed two high-caliber players this year, including former Green Bay Packers wide receiver Davante Adams and ex-Arizona Cardinals defensive end Chandler Jones, having Jacobs for another year seems like a healthy option for the Raiders.
"But Jacobs is healthy, talented, and affordable, and it seems like a natural decision to keep him on board. Unless the Raiders are blown away by a potential trade offer for Jacobs, look for him to be a major part of a versatile running back room in Las Vegas," Raiders Wire's Luke Straub wrote.
Pro Talk Football's Mike Floria also noted that the team still owes Jacobs a fully-guaranteed salary of $2.122 million. There is no reason for the team to rush his trade.
Jacobs' time with Raiders
Jacobs was acquired by the then Oakland Raiders as a first-round pick. Drafting the young athlete was made possible by a package deal involving Khalil Mack with the Chicago Bears in September 2018.
The following year on July 9, the Raiders inked a four-year rookie contract with Jacobs, and soon enough, the former Alabama Crimson Tide made his NFL debut in Week 1, playing the Denver Broncos on Monday Night Football.
After playing for three seasons with the team, the Tulsa native has played in a total of 43 games and threw 3,087 rushing yards. Throughout the last two seasons, he recorded an average of 4.0 yards per carry.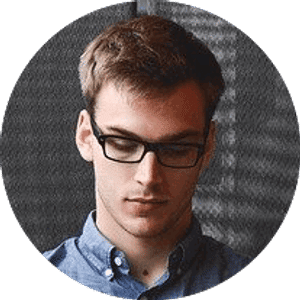 Jake Williams
Jake Williams is a sports gambling expert. He's been writing in the sports betting and DFS industry for over a decade. He specializes in MLB and NBA, along with College Basketball and College Football.