LeBron James' with Lakers remains unclear, sports analysts weigh in
August 13, 2022
Los Angeles Lakers star LeBron James is in the final year of his contract with the team and his decision for contract extension remains unclear. Therefore, several sports analyst weighed in to analyze and project his future with or without the Lakers.
Richard Jefferson, former Cleveland Cavaliers forward who is now an ESPN analyst, said that there might be a possibility that James would return to one of his former teams.
On the Road Trippin' podcast, Jefferson said that James would love to have another go with another team before retiring.
"I think he has one more stop," Jefferson said. "I do not know where. Is it back in Cleveland? All I'm saying, I think he still has a possible hold."
James' situation has brought multiple reactions and rumors to the basketball scene. According to Sports Illustrated, James alongside his agent has met the current Lakers coach Darvin Ham and vice president of basketball operations Rob Pelinka to talk about the extension.
However, Chris Haynes from Yahoo Sports said that the meeting was not mainly about the contract extension.
"And while contract dialogue was broached, the majority of the hour-long meeting was about expressing concerns, and hearing out strategies and opinions to assure there wouldn't be a repeat of last season's epic failure, league sources told Yahoo Sports," Haynes said.
Meanwhile, Tim Bontemps from NBA Insiders pointed out that the best thing James can do is by moving out and picking another team to retire.
Otherwise, Bontemps added that extending the contract with the Lakers would hinder his situation in the future.
"If he extends, he'll be in the same situation Kevin Durant is in frankly, right? Look at where Kevin's at," Bontemps said.
"If he hadn't extended last summer, this whole thing would have played out so much differently. He would have the ability to choose where he wanted to go this summer. Obviously, he didn't have that choice because he extended."
Sports Illustrated also added that James has three options regarding his contract.
First, continue playing until he goes free agent next summer. Second, James may sign a one-year agreement with the Lakers, or a two-year $97 million extension with a player option in the second year.
James actually had a deadline of June 30 to sign an extension, but the 18-time All-Star entered the season without signing a new contract.
Anticipating the father-son duo in NBA
James has previously expressed his desire to play alongside his son Bronny who is currently playing for the Sierra Canyon School. He will be eligible for the NBA Draft in 2024 under the current "one and done" policy.
The policy prevents high school players from going straight into league, but if the NBA could eliminate it, Bronny would be allowed to jump from high school directly to the NBA.
According to FOX Sports, if this scenario becomes a reality, LeBron-Bronny would be the first father-son duo to play in the NBA.
For other U.S. major sports, Ken Griffey Sr. and Ken Griffey Jr. played together for two seasons with Seattle Mariners back in 1990 and 1991.
"My last year will be played with my son," James said to The Athletic.
"Wherever Bronny is at, that's where I'll be. I would do whatever it takes to play with my son for one year. It's not about the money at that point."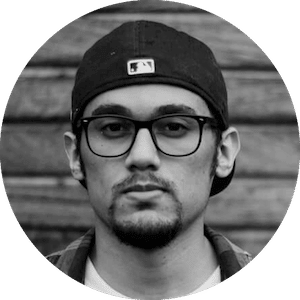 Gus Anderson
Gus Anderson is a gambling wizard. As a kid he dreamt about becoming a Tennis, Hockey and Golf professional but ended up as a gambling professional with focus on both sports & casino.