Lamar Jackson talks about media reaction after changing social media photo
July 10, 2022
Baltimore Ravens quarterback Lamar Jackson received a reaction from the media after he changed his social media account photo. From the sources, Jackson changed his Instagram profile picture and the header on his Twitter account, which reads "I Need $."
It is reported that one of the sports media said that Jackson was referring to the Ravens as a message regarding his ongoing contract negotiations. Throughout the weekend, the news and rumor about Jackson spread through social media.
Jackson reason
Responding to the news, Jackson's reasoning behind the photo changes was after he watched a movie. He said that he wanted to change the photo on his social media because he found it fun to watch.
He also said the photo was of a character in the film 'How High' starring rappers Method Man and Redman, named I Need Money, who had a gold grill in his teeth with the words "I Need $" on it.
He was clueless as to why everyone talked and blew it up as he told USA TODAY Sports that he had not taken it seriously when he saw the news. Also, he stated that he wouldn't talk about business life on social media, especially the ongoing discussion about his contract. The photo had nothing to do with his team and management, Jackson claimed.
"They're making it seem like I'm talking to the Ravens when I'm not. Our contract discussion is going on already. But it ain't about that though. I'm not putting my business life on social media. I won't ever do that. I won't put my personal life on social media," he said.
Shortly, he said that he just wanted a new contract agreement as soon as possible before July 26 when the training camp begins. When he asked for the chance he would miss the training camp if there is no new contract, Jackson stated he wouldn't do that.
"I'm not going to say 'yeah' right now. Hopefully. But it's God's timing," he said. "I don't have that on my mind."
Jackson contract situation
According to sources, the next contract deal between Jackson and Ravens will be around $35 up to 40 million annually with at least $150 million in total value. If that happens, statistically, Jackson will have the same earnings as another seven NFL QBs, with three names (Patrick Mahomes, Deshaun Watson, and Josh Allen) who agreed to contracts worth more than $200 million.
For the record, Jackson is still at his rookie deal in his final year and has a payout of $23 million. But, he said that he did not want to talk about it and would instead focus on his off-season activities. Jackson said he would host a 7-on-7 tournament for local youth football teams on Sunday.
On Saturday, when Jackson prepared for the event, one child asked Jackson how to be a quarterback like him. Jackson responded by saying that the child must "focus in school and listen to the parents and teacher."
Then, Jackson showed how to play as the quarterback and was followed by the child. He lined the child with other kids to have a 1-on-1 run drill, as the Ravens QB tried his best to pass them the ball. Jackson said that he had some fun with the kids and reminisced about when he was a little kid before.
"The smiles on kids' faces, to make their day, I had a lot of fun myself like all the kids," he said. "It's surreal. I was one of them when I was a little kid, wanting to see my idols come back and give back to the community. It's great and fun for me."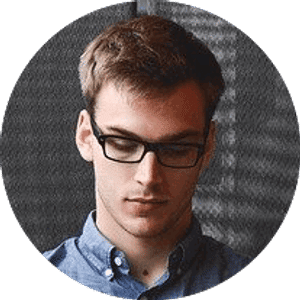 Jake Williams
Jake Williams is a sports gambling expert. He's been writing in the sports betting and DFS industry for over a decade. He specializes in MLB and NBA, along with College Basketball and College Football.