Ravens' Derek Wolfe announces second hip surgery, potentially misses this season
June 14, 2022
Baltimore Ravens defensive end Derek Wolfe unfortunately has been on the sideline after suffering a hip injury that forced him to miss the entire 2021 season. The veteran player might be out this season for the same injury.
Wolfe announced Monday that he underwent his second surgery for his left hip. Prior to the second, his first surgery occurred in January for his right hip, according to his wife Abigail via The Baltimore Sun.
"Hey, guys, fresh out of my second hip surgery this year," Wolfe said on Instagram. "Feeling pretty good, pretty drugged up. But, yeah, we're going to get a full recovery here and try to live a normal life."
Wolfe's hip procedure, likely to miss this season
Prior to landing in Baltimore, Wolfe was placed on the Denver Broncos' injured reserve list in 2019 after dislocating his elbow in Week 13 of the season.
Wolfe was picked to play in Baltimore after spending seven years with Denver. The Ravens signed him on March 31, 2020, to a one-year contract worth $3 million. The 32-year-old was promising the Ravens that the franchise offered him a three-year, $12 million contract extension in the following year.
Unfortunately, on October 2, the Super Bowl champion title holder suffered a hip injury during a practice session with the Ravens and he had to be included on the injury reserved list. Baltimore had designated Wolfe to return to practice only to have head coach John Harbaugh announce him to miss out on the entire 2021 season on November 15.
Since then, he has yet to return to the field and winds of retirement rumors have been swirling up surrounding the defensive end.
Wolfe and other Baltimore starters that missed out last season had cost the franchise a ticket to the playoffs by only recording an 8-9 record, losing the last six games of the season.
After suffering quite a number of vacant spots, the Ravens ended up fixing their defensive end lineup by re-signing Brent Urban and Michael Pierce.
After an interview in the "Blood Origins" podcast in March, Wolfe tweeted, "I fully intend on coming back this season". His return to the NFL remains to be seen, but if the veteran were to return this year, Baltimore's defensive line could be boosted much by the former Broncos.
"We'll see what happens with if I retire or not or if I keep playing," he said during the podcast. "I'm not sure yet. We've got to see how this hip goes."
Wolfe also shared that one of the reasons for him to return was his daughter, who had a similar interest to him in hunting.
"She's got a little plastic bow and arrow that, when I'm out there shooting, she wants to come out and shoot, you know?" he added.
"She wants to do everything Dad's doing. So I already know that she's going to want to be involved in this, and it's something she's going to want to do. And, you know, we'll see. Killing's not for everybody, you know, but I love to be in the woods. I love to be in the wild. I want to bring my family into that as well."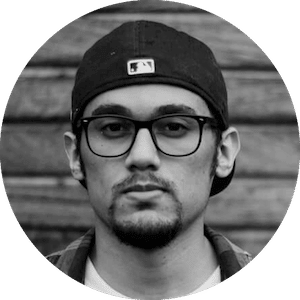 Gus Anderson
Gus Anderson is a gambling wizard. As a kid he dreamt about becoming a Tennis, Hockey and Golf professional but ended up as a gambling professional with focus on both sports & casino.