Lakers, Pacers in talks for Buddy Hield trade, report says
July 21, 2022
It has been reported that the Los Angeles Lakers and Indiana Pacers are discussing potential trades this offseason, three months ahead of the 2022-23 season. According to ESPN's Dave McMenamin, the trade included Pacers shooting guard Buddy Hield.
"One thing I have learned over the last day or two, tangentially, there has been some talks reengaged between the Lakers and Indiana Pacers," McMenamin said. "Now, that would center around a Buddy Hield deal, and could it be that it would include Russell Westbrook in terms of also having Myles Turner in that deal?
"Or perhaps it could be a secondary move where you would be talking about a Talen Horton-Tucker type of package to try to get Buddy Hield deal so we would see whether that would affect Russell or not."
Hield to replace Westbrook
In last year's offseason, the Lakers reportedly were interested in bringing Hield to the Staples Center. However, they ended up trading Westbrook from the Washington Wizards. Now, they are looking to put Westbrook back in the market and make Hield his replacement.
Westbrook is set to earn about $47 million next year, limiting the Lakers' options for a trade destination. According to Sports Illustrated, the Pacers are a team that could potentially take over Westbrook's contract. Recently, they cleared their cap space to sign center DeAndre Ayton from the Phoenix Suns.
The Lakers' offseason trading activities became complicated with Hield emerging to the surface. There was a rumor that Kyrie Irving would go to Crypto.com. The LA-based team needs a decent three-point shooter, Irving has what they need.
Irving is a fan favorite to be the Lakers' new signing this offseason. His difficult situation with the Brooklyn Nets makes it more possible for him to search for a home outside Brooklyn.
Hield an attractive option
McMenamin added the Lakers had been forced to look for a trading partner elsewhere for the Westbrook deal because all talks came to a halt. Hield is a rational backup plan for the Pacers if the talks with Irving are completely called off.
"Lakers general manager and president of pro basketball personnel Rob Pelinka has been making phone calls to teams about trying to trade Russell Westbrook out of town," said McMenamin.
"Now, the latest intelligence I have is that things have not moved in terms of the Brooklyn front, there is no traction on a deal that would involve sending Russell Westbrook out and bringing Kyrie Irving in."
Buddy Hield appeared in 81 games last season for two clubs, the Sacramento Kings and Indiana Pacers, where he averaged a combined 15.6 PPG, 4.4 RPG, and 2.8 APG. When it comes to the three-point shot, he is the right guy to rely on. His accuracy level is fairly consistent around 36.2 to 39.1 percent in the last two seasons.
In February 2022, the Kings traded the Bahamas-born, along with Tyrese Haliburton and Tristan Thompson for Justin Holiday, Jeremy Lamb, and Domantas Sabonis. Hield was a part of the NBA All-Rookie First Team in 2017.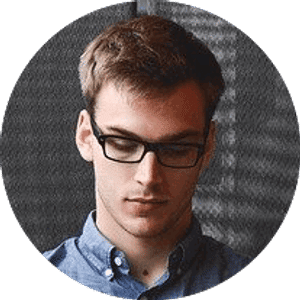 Jake Williams
Jake Williams is a sports gambling expert. He's been writing in the sports betting and DFS industry for over a decade. He specializes in MLB and NBA, along with College Basketball and College Football.