'I hate doing Phillies games,' says former Mets 1B Keith Hernandez
August 10, 2022
Former New York Mets first baseman Keith Hernandez said Tuesday that he hated calling games involving the Philadelphia Phillies.
Hernandez made the comment when the Mets were playing the Cincinnati Reds earlier this week. He said he had reached out to SportsNet NY's front office to express his unwillingness.
When asked by fellow pundit Gary Cohen regarding his remarks, the former Mets provided much detailed commentary. He said that while the team had always delivered a remarkable performance throughout the years, their defense was "just not up to it".
"It's a scheduled off series," Hernandez said. "I've expressed to the front office — not the Mets front office, our front office at SNY — that I hate doing Phillies games. So I guess they gave me the series off."
The 68-year-old elaborated on his love and hate relationships with the team, saying the Phillies might have "never seem to disappoint", but their concerning defense remained a turn-off for him.
"They never seem to disappoint," Hernandez answered. "Over the years — and they're hot right now, so I'd like to see them — but as far as fundamentally, defensively, the Phillies have always been just not up to it."
Phillies' poor defense
The Phillies' team entered the 2022 season with a dwindling defense. The team resorted to dominant starting pitching and a few sluggers to overcome the issue.
Their defense department requires heavy tuning. It was evident in their May 21-27 record, where they went below six games at .500. In a metric by Sports Info Solutions, Philadelphia is ranked at -24—the worst defense in baseball. Two of its players, namely third baseman Alec Bohm and right fielder Nick Castellanos, are also ranked with low scores in the metric—the former at -10, while the latter -8.
Philadelphia president of baseball operations Dave Dombrowski said there were franchises whose defense metric scores were not great but still able to win games. The team won a Monday game 4-1 over the Miami Marlins. The triumph means Philadelphia is now on its sixth consecutive game wins.
That being said, Dombrowski's strategy of centering the Phillies' mashers around RF and designated hitter Bryce Harper was costly and ineffective.
"There have been clubs that have not had great defensive metrics in the past that have won," Dombrowski said before the 2022 season. "I've been part of a couple of those clubs."
When asked back in March by FiveThirtyEight's Howard Megdal about the team's performance, former Phillies manager Joe Girardi said the franchise was doing fine. The comment came only a few months before Philadelphia fired him on June 3 after recording a poor season with the team.
"I think everyone has chipped in, and it seems like when we have a bad day, it's one day, right?" Girardi said.
"And then they're able to turn the page. So I think that's the biggest thing to give them credit for. They don't let a bad day turn into a couple bad days. And I think that's when you can get in trouble defensively."
For now, Philadelphia is third in the National League East standings. The team is trailing four winning points behind the Atlanta Braves and a little over ten points behind the leading Mets.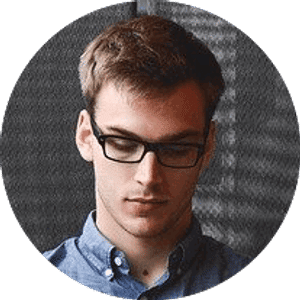 Jake Williams
Jake Williams is a sports gambling expert. He's been writing in the sports betting and DFS industry for over a decade. He specializes in MLB and NBA, along with College Basketball and College Football.