Houston Rockets select former Auburn Jabari Smith with No. 3 overall pick
June 24, 2022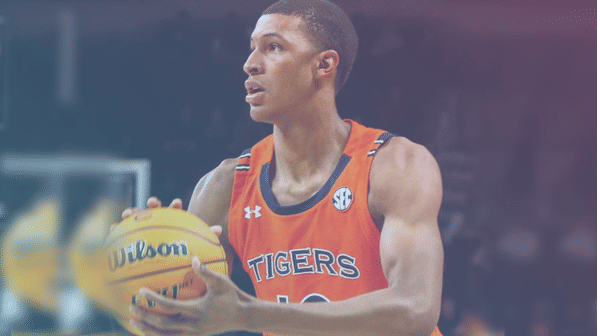 The Houston Rockets used its No. 3 pick on former Auburn Tigers forward Jabari Smith. The player entered this year's NBA Draft and was projected to be the No. 1 pick. However, the Duke Blue Devils' Paolo Banchero claimed the spot, while Chet Holmgren claimed second.
Smith, who was a regular No. 1 throughout the majority of mock drafts, said he was happy with the decision.
"Definitely added a chip, but God makes no mistakes, so I'm happy to be here," Smith said on Thursday night.
"I'm happy to be where I'm wanted. I'm happy to get to Houston and just show them—Give them what they picked. Just happy to be here."
Joining Houston
Smith is a former forward for the Tigers. Despite only a year of playing career in Auburn, he claimed a number of awards.
The 2022 SEC Freshman of the Year played 34 games and averaged 28.8 minutes per game. Additionally, he posted an average of 16.9 points per game, 16.9 rebounds, and 2.0 assists.
Hitting the limelight of NCAA college basketball, Smith joined Brooklyn Nets forward Kevin Durant as the only freshman to have achieved 16 points and seven rebounds and hit 40 percent in three-pointers.
At only 19-year-old, he was responsible for the success of Auburn in the 2021-2022 season, which eventually led to everyone thinking he would land the No. 1 pick.
"Motivated. Real motivated to get down there, get to work and just meet my teammates, meet my staff, just meet everybody down there. Just building relationships, getting to know the family, and just getting to work," Smith said
Successfully signing him was also a huge win for the Houston Rockets since the franchise had always wanted to use its No. 3 pick.
When asked what he will be offering to Houston, Smith proudly answered his shooting and defensive abilities.
"I'm just going to bring competitive edge. My shooting ability, my ability to score, ability to guard multiple positions, and just my will to win, you know what I'm saying? I'm a team player, so that's what they're getting," he added.
Sharing locker room with Rockets' young players
Similar to Banchero with the Orlando Magic, Smith will join Houston's lineup of young players, namely center Alperen Sengun, duo guard Kevin Porter Jr. and Jalen Green, as the franchise fixes its posture for the upcoming season.
"Most thing I'm looking forward to is just growing with them over these next few years. Growing with them, trying to win games with them, growing with them," Smith continued.
"We're all young, all new to the NBA lifestyle, so just learning from them. They're older than me, so just getting in there and ultimately building that relationship with them so it can transfer to the court."
Smith also expressed his ambitions of playing with the Rockets, saying that he wanted to "make the playoffs".
"I want to make the playoffs. I want to win games. That is how I was raised. That is just who I am. I want to come in and win games. I know if I come in every day trying to win, everything else will take care of itself. I am looking forward to a big year," he said.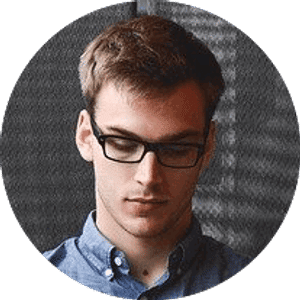 Jake Williams
Jake Williams is a sports gambling expert. He's been writing in the sports betting and DFS industry for over a decade. He specializes in MLB and NBA, along with College Basketball and College Football.