Former Chattanooga Mocs guard Malachi Smith to play for Gonzaga Bulldogs
June 3, 2022
Former Chattanooga Mocs guard Malachi Smith announced his transfer to the Gonzaga Bulldogs this week on Thursday.
When he entered the transfer portal in April, Smith became one of the best top young athletes available for trade. The decision to play at Gonzaga was not an easy one for the guard. Reportedly he also had an interest in playing for Louisville, Texas Tech, DePaul, and Stanford.
"I wanted to have a chance to play for a Hall of Fame coach in Mark Few, to be a part of a winning culture, for a team that has a family feel," Smith said, as quoted by ESPN.
Transferring to Bulldogs
Smith played for the Mocs starting in 2020, but shortly after landing a spot in the program, the 2022 First-team All-SoCon wore the redshirt for the entire season. The young guard would only start playing for the team last year, where he accumulated a total of 25 games played.
Despite a short-lived career in Chattanooga, he averaged 19.9 points per game, 6.7 rebounds, .460 field goals, and .383 three-pointers. Many considered the 22-year-old the best-mid major player last season.
The former Wright State Raiders also once entered the NBA Draft before eventually withdrawing, which the young talent considered one of the best decisions he had ever taken.
"They want me to demonstrate that I can be a versatile defender against NBA-caliber talent while continuing to show my offensive game as a point guard," he said. "They want to see that I can compete at this level."
Having Smith on board, along with other key returning players such as Drew Timme and duo starters Rasir Bolton and junior Julian Strawther, likely means that the Bulldogs will easily be considered the top preseason team in the league, alongside North Carolina.
Gonzaga is stronger than ever, many of the program's rosters possess the caliber of national championship players. Aside from the three returning players mentioned above, the Bulldogs will have their two main senior reserves return to decorate the program this season. The two players are forward Anton Watson and guard Nolan Hickman. Adding to the high-achieving lineup is LSU Tigers transfer center Efton Reid.
Smith, who won three awards this year and two in the previous season, said he was grateful that he could play for the Bulldogs. He praised the program for its high-caliber players and said winning more games was all he could think of.
"A lot of winning teams that contend for titles have great pieces. Kansas has four or five guys that could have been the man on different teams," he added.
"Gonzaga's Final Four team had four or five players that can play in the NBA. I know that being a part of a great team, everything will work out the way it's supposed to be, as long as we're winning games."
Gonzaga's lineup appears lacking in its guard department. This void can be filled by Smith, who has a sufficient experience as a guard.
"I bring talent, but I've also been in March Madness," he said. "I've led a team on a tournament run. I have experience being a leader, using my voice, and knowing where guys need to be to help everything run smoothly. My goal is to be a part of something special, and elevate my game."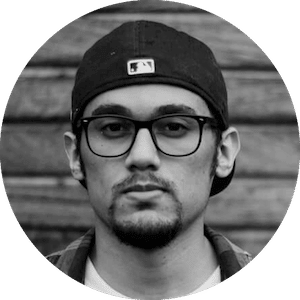 Gus Anderson
Gus Anderson is a gambling wizard. As a kid he dreamt about becoming a Tennis, Hockey and Golf professional but ended up as a gambling professional with focus on both sports & casino.