Grizzlies' Zach Wiese enters Division I, announces commitment to University of Minnesota
June 22, 2022
Rochester Grizzlies goaltender Zach Wiese announced his entry to the NCAA Division I Hockey by committing to the University of Minnesota. He has become the first Rochester player to enter the highest level of intercollegiate division.
Wiese will be joining head coach Bob Motzko's squad and is expected to be one of the three goalies in the Minnesota Golden Gophers.
"I am very honored and excited to announce my commitment to play hockey at the University of Minnesota," Wiese said. "I would like to thank my family, coaches, and teammates."
Committing to Golden Gophers
Wiese was a former football enthusiast and used to be an offensive lineman standout for the Owatonna football program. However, Grizzlies head coach and general manager Chris Ratzloff was sure the young talent could be molded into a hockey powerhouse instead, which he is today.
"He came in here (two years ago) and was still in football shape, a little overweight for hockey. To see how hard he worked for us that first summer, then came in and played really well when he had his chances," Ratzloff said.
"He tendered with Amarillo (in the NAHL), they cut him in camp and he wasn't even sure he wanted to play hockey anymore. We had a good talk with Zach and (his dad) Marc and it was 'what's your dream? Do you still want to play hockey?' And he did. He came back here and was the guy for us this year."
The 20-year-old was named the 2021-22 NA3HL Goalie of the Year after leading the team to its first national championship. He was also a centerpiece in the Fraser Cup championship campaign, defeating the Granite City Lumberjacks 4-0 on March 27.
Wiese is arguably one of the best players in the North American 3 Hockey League, and his entry into the NCAA Division I is a testament to his skills.
"It's crazy; I never thought this would happen to me," Wiese said Tuesday of his commitment to the Golden Gophers.
"It's been a roller coaster. When (the possibility) was brought to my attention, it was like 'yeah, sure, it would be cool.' But you're thinking it's probably not going to happen."
Wiese had an official visit to Minnesota last month where he met with the program's coaching staff before announcing the move.
Wiese's time with Grizzlies
Aside from helping the team to the national and Fraser Cup championships, the 5-foot-10, 210-pound player posted a record of 13-3-0, an average of 1.83 in goals-against, and managed a .920 save percentage.
"It was great to watch Zach grow and become an even better goalie than he was last year. It was great to see him get that opportunity in the (NAHL). It was very well deserved," Rochester team captain Cole Gibson praised and congratulated Wiese.
Wiese entered the 2021-22 season as a full-time starter after playing behind 2021 NA3HL Goalie of the Year Shane Soderwall. Last season, the Owatonna-born was 27-4-1 overall in both regular and postseason. He also recorded a 1.75 goals-against average and posted a .927 save percentage.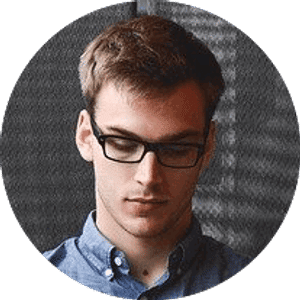 Jake Williams
Jake Williams is a sports gambling expert. He's been writing in the sports betting and DFS industry for over a decade. He specializes in MLB and NBA, along with College Basketball and College Football.