Georgia Bulldogs add 5-star players to 2023 class
June 19, 2022
The Georgia Bulldogs just added two 5-star players this week to the class of 2023, including cornerback AJ Harris and kicker Peyton Woodring. According to the 247Sports team ranking, the Dawgs are currently at No. 7 with 11 members in the 2023 recruiting class.
AJ Harris joined the Dawgs
On Thursday night, Harris announced his commitment to join the Dawgs. On his Twitter account, he wrote, "I'M Gon' FOREVER Live With My Name, When I Die. I'M Gon' Stack Up That Money FOREVER-EVER. 100000% LOCKED IN & COMMITTED. I'm HOME. "
He announced his verbal commitment ahead of his scheduled visit to Gainesville. The 5-star cornerback from Phenix City landed with the Dawgs over the Gators. Before the announcement, Harris paid a visit to Georgia on June 3 after playing as a junior at Phenix City's Central High School.
Harris is a 6-1, 180-pound cornerback who is ranked No. 25 overall in the class by 247Sports Composite and No. 3 in the country by 247Sports.
Moreover, Georgia is predicted to move from No. 10 to No. 5 in the 247Sports Team Rankings for the Class of 2023. Harris is such an explosive player who has excellent twitching.
He also has the ideal size that could make the transition easier for him. Harris doesn't even hesitate to make an aggressive strike towards the recipient either, which only makes him a perfect match for Georgia.
Peyton Woodring announced his commitment to Dawgs
Following Harris' addition to the team, kicker Woodring also announced his commitment to Georgia on Saturday, where he chose the Dawgs over Alabama. The 5-foot-10 kicker plays high school football for Ascension Episcopal in Lafayette and has multiple offers from Alabama, Air Force, Louisiana, and many more.
Although he is listed as an unranked recruit, Woodring is considered one of the top kickers in the 2023 class. Harris is a 165-pound kicker with an impressive record, having hit a 56-yard field goal this past season.
It's safe to say that Woodring is one of the elite kickers with that record. Moreover, he recorded 54 of 55 PATs and 14 of 19 field goals as a junior. Woodring surely has the strength in his legs, and that is why the Dawgs wanted him.
The Dawgs' list of great players
In the past, the Dawgs were known for their great kickers, including Rodrigo Blankenship. This kicker was a go-getting scholarship sensation at that time, and Georgia would like to expand that space with their newest addition.
Jack Podlesny is Georgia's current senior starting kicker who still has one more year of eligibility beyond 2022. Along with him is redshirt sophomore Jared Zirkel, who will likely compete with Woodring for the starting spot if Podlesny is unable to return in 2023.
Despite having star players on the team, the addition of Harris and Woodring will not be the last. Georgia is still pursuing Arch Manning, the No. 1 overall prospect, for their 5-star prospect list.
Looking at the team's recruitment records, the Dawgs had five commitments from 5-star players in 2022 and finished No. 3 nationally. The team also finished No. 3 nationally for their 2021 class, where they secured four 5-star prospects.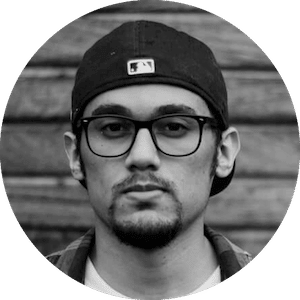 Gus Anderson
Gus Anderson is a gambling wizard. As a kid he dreamt about becoming a Tennis, Hockey and Golf professional but ended up as a gambling professional with focus on both sports & casino.