Eagles' DeVonta Smith shuts Browns' Richard LeCounte's trash talk
August 19, 2022
In a joint practice with the Cleveland Browns this week, Philadelphia Eagles wide receiver DeVonta Smith was trash-talked by Browns cornerback Richard LeCounte. Smith was quick to shut down LeCounte, saying that he would bench the CB just like what he did back in the Alabama-Georgia days.
Joint practice sessions in the NFL are always filled with a number of eye-pleasing things, such as rivalry ahead of the regular season and massive fight that often breaks out among players—and such tense situation is also applicable to Smith and LeCounte, since both once played for two great rival schools in college football.
Smith shuts LeCounte's trash talk
The exchange between Smith and LeCounte was reported by The Philadelphia Inquirer's Josh Tolentino, who wrote that the teams' joint practice was "getting spicy".
"Eagles DeVonta Smith responds during the next 11v11 rep by burning the Browns defense on a slant route. He picks up a ton of YAC too," Tolentino wrote. "Play called dead when he reaches the safety. Could've been 6 in a real game."
Smith bashed off LeCounte's trash talk by reminding him of the time when most of the Georgia Bulldogs' defensive backs were unable to put up a defense against him. The 23-year-old was referring to a matchup in October 2020 when the Georgia product came limping out of the game.
Playing for the Alabama Crimson Tide under veteran coach Nick Saban, Smith helped the team to defeat the Bulldogs with a margin-wide victory of 41-24. The Louisiana native threw for 167 yards, racked up two touchdowns, and made 11 catches.
Smith's career in Philadelphia
Smith made his big-league debut with the Eagles last year. The team drafted him as a first-rounder in tenth overall in the 2021 NFL Draft. Having him onboard was not an easy thing to do as Philadelphia had to trade two spots to the Dallas Cowboys in order to complete his drafting.
The Eagles had him under a four-year $20.1 million rookie contract, which also includes a $12 million signing bonus and a 2021 cap hit of $3.6 million, as per the Eagles Wire. Aside from freeing up spaces for him, the team signing game was limited that year as Philadelphia was close to reaching its salary cap.
Regardless, drafting Smith was one of the best decisions the team has ever made that year, which was evident in his stellar rookie season. He appeared in a total of 17 games and 16 of which he played as a starter player. Smith made 64 receptions for 916 yards in addition to five touchdowns.
The Alabama product has made his name quite known among teams in the NFL. Smith is famous for being a nightmare for defense players, and all due to his yards catch as well as long passes.
LeCounte's time with Browns
LeCounte, on the other hand, was drafted by the Browns in the fifth round with the 169th overall pick in last year's draft.
On May 13 that year, the Georgia product inked a four-year rookie contract with the team. The 23-year-old only played in nine games and made two solo and one combined tackle for the team.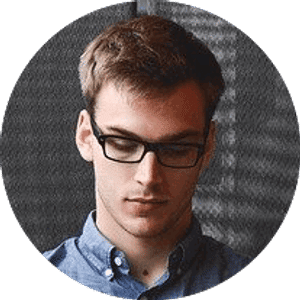 Jake Williams
Jake Williams is a sports gambling expert. He's been writing in the sports betting and DFS industry for over a decade. He specializes in MLB and NBA, along with College Basketball and College Football.