Dejounte Murray dunks over Paolo Banchero in pro-am event
August 8, 2022
On Sunday, Atlanta Hawks guard Dejounte Murray and Orlando Magic forward Paolo Banchero played in the seventh edition of Zeke-End, a pro-am event hosted by NBA veteran guard Isaiah Thomas at Tacoma Community College in Washington. In the competition, Murray dunked on the rookie Banchero.
The two have been playing in Zeke-End over the weekend. It is common for NBA players to participate in pro-am events across the country ahead of a new NBA season and training camps to keep them in shape.
After the matchup, Murray posted the dunk video on Instagram, to which Banchero replied with "stop sending doubles", and Murray, who seemed disappointed, responded with "I lost all respect".
Dunking over Banchero
Before the action took place, the game was supposedly just another annual summer pro-am event where the pros played against the amateurs. Among those who attended the event were former Bellarmine Prep and UW star Abdul Gaddy.
Thomas, who launched the pro-am event years ago, explained that Zeke-End was his way to give back to the community in Tacoma, saying that the city "meant everything" to him.
"(Tacoma has) meant everything. At the most recent Zeke-End (covid put things on hold until this weekend's event). This is where I was born and raised. The city made me who I am," Thomas told The News Tribune in 2019.
"Anything, first and foremost, that I like to do for communities, it always comes back to Tacoma. This is just an event that's getting bigger and better every year. Hopefully, we can keep making it happen."
Things heated up when Banchero became embarrassed by Murray. The Hawks pro dominated the Magic rookie. He threw an alley-oop to himself off the backboard and dunked over the 2022 NBA draft's top pick.
After the event, Murray took to social media to criticize the Duke product, saying he "tried to flex" his No. 1 pick in this year's draft.
"You tried to flex that No. 1 pick sh-t on me when I've been rooting for you. When you was a kid, asking to rebound for me," Murray wrote.
"[Paolo Banchero] don't get on this internet saying nothing. You changed from the humble kid you always was and I stand on real sh-t boy and you know."
Murray then posted the dunk video with a caption that read, "WELCOME TO THE BIG LEAGUES!!!!!! Disrespectful They Said..... Yeahhhhh I KNOW!!!!!!!!"
It did not take long for Banchero to respond. He shared Murray's video on his Instagram, calling Murray to have taken matters "personal" and taunting him to "guard up next time" they meet.
"Lol, unfollowed me on the gram and everything. Must be personal, huh? That's fine, just make sure you guard up next time and stop sending doubles, family," Banchero wrote.
Despite how the drama has turned out, Murray said he was still rooting for the rookie.
"You made it and changed, and I lost all respect. Stay humble. This life you're in now is no joke," he added.
"I still wanna see you win 'cause that's who I am."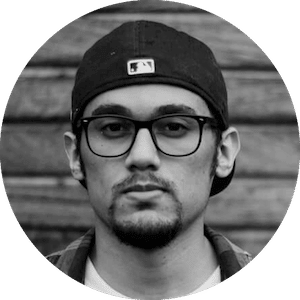 Gus Anderson
Gus Anderson is a gambling wizard. As a kid he dreamt about becoming a Tennis, Hockey and Golf professional but ended up as a gambling professional with focus on both sports & casino.