Dallas Mavericks defeat Phoenix Suns 111-101 in Game 4
May 10, 2022
Dallas Mavericks guard Luka Dončić propelled the franchise to a 2-2 series tie after defeating the visiting Phoenix Suns 111-101 on Sunday. This was the Maverick's second victory in a row over the Suns
"We always believe," Dončić said. "We're always going to believe for that one percent chance. This team has something special. Staying together if it goes good, if it goes bad, that's our key."
Dallas took dominated Game 4 early on in the first quarter as Phoenix suffered major foul and turnover issues. Dončić topped it all off in the second half as the Phoenix Suns star guard Chris Paul made his fourth critical foul and was forced to leave the game in the fourth quarter. Paul finished the game with only five points, seven assists, and five rebounds.
Having Phoenix's late-game scorer out entirely from the game was a major energy booster for Dončić and co. as they moved closer to sealing the Mavericks' victory.
Dončić ensures win for Mavericks
While it was all indeed a team effort, Dončić had a team-high performance with his 26 points, 11 assists, and seven rebounds—he was three rebounds away from hitting a triple-double.
Paul being out in the late second half helped Dallas achieve the win. Dončić used Paul's foul trouble as an opportunity to close up the second-round playoffs gap.
"I saw he was going for the rebound and I was surprised," the 23-year-old said. "He said to me, 'Did I push you that hard?' I said, 'No, not that hard. But it was a smart play.' And he said, `Yeah, I know.'"
Dallas forward Dorian Finney-Smith recorded a stellar night. hitting his playoff career-high 24 points and double two on assists and rebounds. He tapped in three-pointers more in Game 4 than in his previous playoff games. The 29-year-old managed consecutive three-pointers in mid of the fourth quarter and was eight of 12 from deep.
"The guys executed coming out of that timeout," Dallas head coach Jason Kidd said, then praised Dončić and Finney-Smith. "Phoenix made a run. We know they're a great team. The game was far from over, but Luka scores and then we get two stops, and (Finney-Smith) makes two 3s. That energy, again, defensively, trying to keep them from getting offensive rebounds started our break and (Finney-Smith) capitalized on that."
Paul's foul limps out Suns
The 37-year-old was lacking many things in his performance in Game 4. Phoenix head coach Monty Williams said, "I've should've kept Chris out of the game, especially right before halftime".
The player played for only three minutes and 58 seconds in the second half and fouled with only 8:28 time left. Phoenix brought their loose-the-ball game and so far has made back-to-back 17 turnovers up to Game 4.
Phoenix guard Devin Booker made a whopping game-high 35 points, seven assists, and four rebounds. Despite this, it was not enough to revive the franchise's defense.
"As a team, we've got to take ownership of guarding the ball," Williams added. "So we don't have to help as much."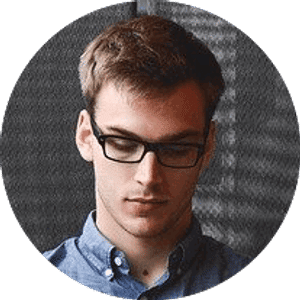 Jake Williams
Jake Williams is a sports gambling expert. He's been writing in the sports betting and DFS industry for over a decade. He specializes in MLB and NBA, along with College Basketball and College Football.