Phoenix Suns' Monty Williams wins NBA Coach of the Year
May 10, 2022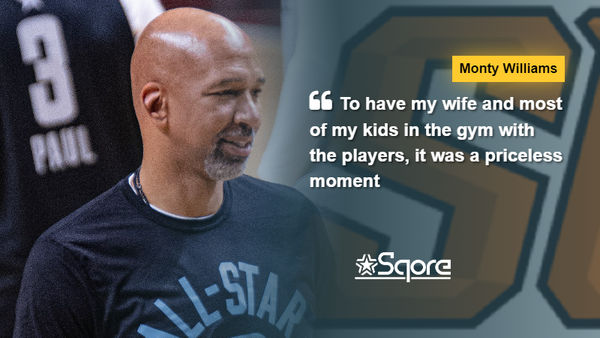 This year's Red Auerbach Trophy for NBA Coach of the Year went to Phoenix Suns head coach Monty Williams, the NBA announced Monday.
Williams received 81 first-place votes and 458 total points in voting by a panel of 100 sportswriters and broadcasters. The Memphis Grizzlies' Taylor Jenkins (17 first-place votes, 270 points) and the Miami Heat's Erik Spoelstra (1 first-place votes, 72 points) finished second and third, respectively.
"If there's one award that exemplifies team, it's the Coach of the Year award because there's not a coach in the NBA that has bad intentions for the program or for the players," Williams said. "Nobody walks into the gym and hopes that their guys play poorly and tells them not to work and, 'Please, don't play defense.' We don't do that. In order to get an award like this, it takes a lot of people."
Under Williams' tenure, the Suns finished with the best regular-season record in the NBA at 64-18 and earned the top seed in the Western Conference playoffs. Additionally, they set a franchise record of 18 straight wins as well as the second-most wins in a month without a loss in league history by going 16-0 during November. The same accomplishment went to the Atlanta Hawks with 17-0 in January 2015.
A year ago, Williams came in second in the voting, just 11 points behind the winner, New York Knicks coach Tom Thibodeau. He received his first NBA Coach of the Year Award in 2022, joining Cotton Fitzsimmons (1988-89) and Mike D'Antoni (2004-05) as Phoenix coaches to receive the honor.
In his speech, Williams praised team owner Robert Sarver and general manager James Jones, as well as the security personnel and flight attendants who served in Phoenix's long-distance flights.
"There's so many people that help us have a consistent day and they create a bubble for us to have success," Williams said. "Yeah, my name will go on the plaque, or whatever, but my name represents a lot of names."
Williams said his players heard about the award last week and worked with his wife, Lisa, to have two of the coach's daughters fly to Phoenix so they could be there when he received the trophy. Micah, his youngest son, was tasked with handing over the trophy.
"I had no idea what was going on," Williams said. "To see the players and everybody in that moment, it spoke to the character and the care-factor of our team. Everybody on our team cares about everybody."
Another accolade
Williams won many awards in the past few weeks. He was named Coach of the Year by the National Basketball Coaches Association for the second year in a row last month.
The 50-year-old coach is in his third season with the Suns. This is his eighth season in the NBA, including five with the New Orleans Pelicans (2010-2015).
Before the last two seasons under Williams, it had been 10 years since the Suns had at least 50 wins in the regular season, and their trip to the NBA Finals last year was their first since Charles Barkley led them there in 1993.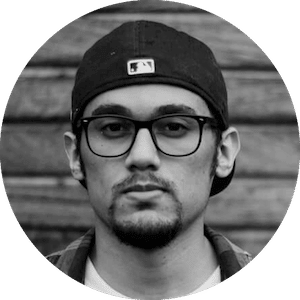 Gus Anderson
Gus Anderson is a gambling wizard. As a kid he dreamt about becoming a Tennis, Hockey and Golf professional but ended up as a gambling professional with focus on both sports & casino.