Browns' Nick Harris suffers knee injury during preseason match
August 14, 2022
On Friday night, Cleveland Browns' Nick Harris suffered a right knee injury when playing as starting center against the Jacksonville Jaguars. Browns coach Kevin Stefanski said that Harris was carted to the locker room of TIAA Bank Stadium.
He suffered the injury during the Browns' second play when he was being rushed and fell to the ground by Jaguars defensive tackle DaVon Hamilton.
According to sources, Harris underwent an MRI on Saturday to check his knee.
"We're still gathering ... to make sure that we have all the information before we come to that conclusion," Stefanski said.
"All these injuries stink. You don't like anybody to get injured. Nick certainly is a guy that's been working so hard this offseason. Really hoping that it's not a season-long thing because the kid just works so hard," he added.
According to Jack Trotter of ESPN, Stefanski said that Harris will have to be out for a long time and predicted that he will have season-ending knee surgery.
He did, however, express his wish that the injuries would not be too devastating.
"Nick is certainly a guy who has worked so hard this offseason, so we're really hoping that it's not a season-long thing because the kid has worked so hard," Stefanski said Saturday.
Harris' replacement
With the possibility of Harris missing the entire season, Stefanski was asked about his replacement.
However, Stefanski said that he would not give any further comment because the roster change is managed by Browns' GM Andrew Berry.
"I won't comment on roster-type things, that's Andrew and his crew," Stefanski said.
"I want to make note that Ethan did a nice job and he's done a nice job since April. Excited about what he can bring to the table."
Ethan Pocic is said to be the strongest candidate to replace Harris, as he already signed a one-year $1,18 million contract with the Browns in March.
Within the same month, the Browns released JC Tretter, who played as the starting center for the past NFL five seasons, before handing the job to Harris.
Tretter, who was appointed as president of the NFL Players Association, remains an unsigned free agent.
Currently, Brock Hoffman is the only other center on the training camp roster.
Stefanski's comment on Pocic
On another note, Stefanski also shared his thought on Pocic, who was drafted in the second round by the Seattle Seahawks in 2017 and was an LSU alumn. He started his football career as a center when playing 40 of his 57 games for the Seahawks and started 10 out of 13 games in 2021.
"He's a physical football player. He's a big center; he's got really good size," Stefanski said.
"He's played a lot of football in his career. For us it's just getting him good exposure to what we do, which we've been doing since April. He's done a nice job with [offensive line] coach [Bill] Callahan and coach [Scott] Peters in understanding our techniques. I really think we have a guy who has done that in some big moments," he added.
Meanwhile, Harris will be sidelined in this offseason period to recover himself and wait for further confirmation on his injured right knee, according to sources.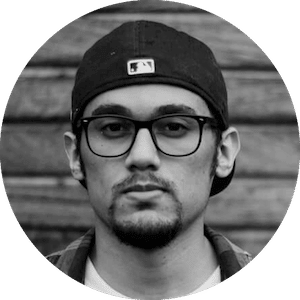 Gus Anderson
Gus Anderson is a gambling wizard. As a kid he dreamt about becoming a Tennis, Hockey and Golf professional but ended up as a gambling professional with focus on both sports & casino.