Ben Simmons reaches settlement with 76ers to reclaim his salary cut
August 16, 2022
The Brooklyn Nets All-Star guard Ben Simmons reached a settlement agreement with his former team the Philadelphia 76ers to reclaim a cut of his salary.
Simmons filed to recoup a portion of almost $20 million withheld from him due to failing to play games in the 2021-2022 season.
NBA Insider Adrian Wojnarowski told ESPN that he and the National Basketball Players Association (NBPA) filed the grievance in April after Simmons' representatives at Klutch Sports and the 76ers didn't come into an agreement. Both parties came to reach the arbitration process but reached a settlement agreement prior to a judgment.
The 76ers insisted that Simmons breached his contract under the collective bargaining agreement between the NBA and NBPA and had the right to withhold the money paid to him before the season. When Simmons made a trade request, the 76ers maintained their case under the argument that Simmons breached his contract when he failed to show up for the start of the training camp, in addition to refusing to play during the preseason and regular season.
Simmons, who is now with the Nets, did not play at all last season due to a back injury and holdout. He arrived in Philadelphia when the preseason almost ended but said that his mental health was the reason why he didn't participate as much. Sources reported that the 76ers disagreed with Simmons since they couldn't access his doctor's diagnosis and affirm the state of his mental health.
When Simmons said he wasn't "mentally ready" to play, the 76ers stopped punishing him. He was eventually traded to the Nets in February for James Harden and Paul Millsap. After the trade on February 10, Simmons received his full salary for the first time with the Nets, even though he never played a game for them.
In April, he had surgery due to a disc injury and is expected to be ready for training camp in late September.
Getting ready to play
On Monday, ESPN analyst Stephen A. Smith was excited about the upcoming season for Ben Simmons with the Nets. While talking about Kevin Durant's holdout potential in Brooklyn on ESPN's First Take, he said Simmons told him he was ready to play.
"He's ready to go," Smith said. "He swears he's ready to go."
He also talked about what he has learned after speaking to Simmons as of late.
"Ben Simmons is planning to resurrect his career. That's what he tells me," he said.
"He don't care about. Listen, loves KD, Kyrie, but he ain't worried about them. He's showing up for himself. He was my defensive player of the year two years ago, my defensive player."
Smith also said that the Nets could do well with Simmons, Kyrie Irving, and Durant, and suggested not trading Durant.
"Kyrie Irving is a superstar, and he's box office, but he's playing for a new contract," Smith said.
"With them, I get to the playoffs. KD, you wanna sit at home? That ain't his character. That ain't his character. I don't believe it for one second. But guess what? I'd take my chances."
Throughout the 2020-21 season, Simmons averaged 14.3 points, 7.2 rebounds, and 6.9 assists per game with 55.7 percent shooting. In the four seasons that he has played, Simmons has been a three-time All-Star.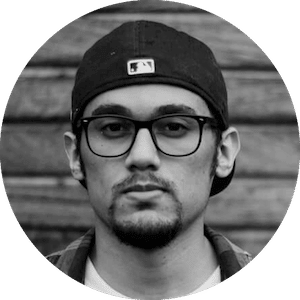 Gus Anderson
Gus Anderson is a gambling wizard. As a kid he dreamt about becoming a Tennis, Hockey and Golf professional but ended up as a gambling professional with focus on both sports & casino.