Angels' seven solo homers not enough to defeat A's
August 5, 2022
The Oakland Athletics defeated the Los Angeles Angels 8-7 on Thursday. The Angels were defeated at home despite recording seven homers.
LA's seven homers are attributed to pitcher Shohei Ohtani who bounced back with two home runs after a left forearm cramp a day before. Joining Ohtani for the feat are catcher Kurt Suzuki, right fielder Taylor Ward, outfielder Jo Adell, baseman Jared Walsh and center fielder Mickey Moniak.
The Angels are joining the Chicago White Sox and Los Angeles Dodgers, who have lost a game despite posting seven homers. The White Sox did theirs in 2016 and the Dodgers in 2018. In a slightly different tone, the Angels became the sixth team to have achieved seven solo home runs.
Angels lose to A's despite seven homers
LA entered Thursday's matchup with a disadvantage due to Ohtani's injury. Playing against all odds, the star pitcher was crucial in helping the team earn an early-game lead. Ohtani and Suzuki each had a single point only after two innings.
In the third inning, the A's started to retaliate. Dominican center fielder Ramón Laureano led the team's comeback with a two-run double to tie the score to 2-2. Teammate catcher Sean Murphy followed suit, recording the A's second two-run double. First baseman Seth Brown smacked a two-run homer for the team, resulting in a 6-2 lead for Oakland before the fourth inning.
"I guess they always say solo home runs don't beat you, but you feel like if you hit seven, you might. It didn't work out for us,'' Angels interim manager Phil Nevin said.
A's manager Mark Kotsay reflected on the team's triumph over the hosting LA, saying it "was a little bit of a different baseball game than I have probably been a part of".
"It is a very interesting box score. I'm happy that our eight held up, and we were able to get a win," Kotsay said.
"The goal is to win the game and score more runs. Solo home runs at the end of the day are nice, but they don't necessarily always help you win games."
Ward, who made his solo homer in the third, admitted that the Angels were lacking in their offensive play, saying that the team needed to "pick it up a little bit".
"It's obviously a positive thing. I would have liked to get the win, but you know, offensively we've been needing to pick it up a little bit. So it was a positive sign,'' he said.
The defeat pushed the Angels further down the American League West standings with its 44-61 record.
Despite many analysts predicting the team to be the conference's strongest contender last season, the team's performance this season is far from picture-perfect. Many blamed team owner Arte Moreno for the team's seven consecutive defeats.
"Most of the Angels faithful have now become numb. It must be painful to watch the Los Angeles Dodgers build one of the greatest superteams in recent history while the Angels continue to underperform," Sportskeeda's Sahir Bhojwani wrote.
It has been years since the team tasted victory. The Angels have not reached the playoffs since 2014 and have not won any World Series title since 2002.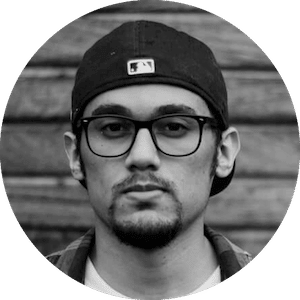 Gus Anderson
Gus Anderson is a gambling wizard. As a kid he dreamt about becoming a Tennis, Hockey and Golf professional but ended up as a gambling professional with focus on both sports & casino.