Los Angeles Angels center fielder Mike Trout returns to injured list
July 28, 2022
Los Angeles Angels center fielder Mike Trout has returned to the injured list due to a condition in his back. Trout was initially rested after suffering a rib cage inflammation, which put him on the list since July 18. However, the injury has created pain in his back and postponed his return.
Angels head trainer Mike Frostad said the team had done the best for Trout, giving him the best expert to take care of the case. In an interview with Jeff Fletcher from Orange County Register, Frostad said that Trout's case was something uncommon.
"This is a pretty rare condition that he has right now in his back," he said. "(Dr. Robert Watkins), one of the most well-known spine surgeons in the country, if not the world, doesn't see a lot of these.
"For it to happen in a baseball player, we just have to take into consideration what he puts himself through with hitting, swinging on a daily basis just to get prepared and then also playing in the outfield, diving for balls. Jumping into the wall, things like that."
Trout received a cortisone injection for his rib last week, and the doctors said it would take about two weeks for him to benefit from the full effect of that. Frostad pointed out that the situation might cause a long-term effect on Trout's career.
"I think we have to have some concern on that," Frostad said. "He's a little more upbeat today and starting to feel like he's getting the benefits. But long-term, we do have to look at this as something he has to manage not just through the rest of this season but also through the rest of his career probably."
Trout having no doubt
Despite the serious diagnosis from his trainer and doctor, Trout was confident about going back to court.
"I think he meant that I have to stay on top of the routine I do on a daily basis to keep it from coming back," Trout said. "I feel good where it's at right now. Every day it's improving. I felt really good today. I'm appreciative of all the prayer requests, but my career is not over."
Angels interim manager Phil Nevin said that Trout had a huge influence on the team despite only watching his teammates play from the sidelines.
"He's been a great teammate," Nevin said. "He's been in the dugout, helping out his teammates. He's obviously a good sounding board for a lot of young players. For them to have him here and know that he's supporting them is huge, I'm sure, for some younger guys."
Trout is one of the best players that ever graced the MLB, especially in the last decade. Since making his debut with the Angels in 2011, he has collected 334 home runs and 204 stolen bases. He recorded 1,495 hits with a batting average of .303. He also made it to the MLB All-Star game ten times, only failing to make it to the game in 2020.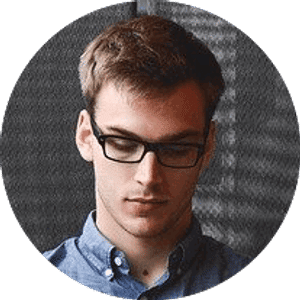 Jake Williams
Jake Williams is a sports gambling expert. He's been writing in the sports betting and DFS industry for over a decade. He specializes in MLB and NBA, along with College Basketball and College Football.