Mike Gesicki not engaged in contract talks with Dolphins
July 15, 2022
Adam Schefter from ESPN has said that the Miami Dolphins were "not really engaged" in contract talks with Mike Gesicki before the set deadline, which is on Friday at 4 p.m. ET.
Gesicki will play the 2022 season on a $10.9 million tag as a result. Fans have expressed concern that they might lose him in 2023. On the other hand, fans of other teams became excited at the prospect of signing him next year.
Team general manager Chris Grier said he had been considering this matter for the past year. He said that during the 2021 season, the team had already started discussing with Gesicki about a new contract deal. They eventually failed to come into an agreement.
NFL Network's Mike Garafolo also said last week that there was little to no progress between the Dolphins and Gesicki. The 26-year-old might also be playing fewer games this season since the Dolphins have acquired Tyreek Hill, Cedrick Wilson Jr., and several other new running backs.
"I am absolutely open to negotiation, but it's not really up to me," Gesicki said in April. "If they reach out, my agent will be listening."
Earlier this offseason, Gesicki shared his thoughts about receiving the price tag from the Dolphins.
"I mean, I don't think anybody across the league would be mad about a situation that you get to come back, you're obviously getting an increase in financial purposes and that kind of stuff. It's obviously not the goal, the end-all, be-all goal," he said.
"It's definitely more team-friendly than it is player-friendly. But it just gives me more reason to continue to come back here, work hard and continue to be motivated, get back to work and help this team win football games and hopefully eventually get what I deserve moving forward."
Other than Gesicki, tight end Dalton Schultz from the Dallas Cowboys, linebacker Jessie Bates from the Cincinnati Bengals, and Orlando Brown Jr. from the Kansas City Chiefs also need to reach a new agreement by 1 p.m. ET on Friday.
Gesicki's stint with the Dolphins
Ever since he was traded to the Dolphins in the 2018 NFL Draft from Penn State, Gesicki has gradually established himself as a tough tight end. In the 2021 season, he recorded 73 receptions for 780 yards. During his four seasons with the Dolphins, he made 199 receptions for 2,255 yards with 13 touchdowns and a 62.6 percent catch rate. He made over 100 receiving yards in two games and more than seven receptions in four games.
According to Marcel Louis-Jacques from ESPN, Gesicki had been more of a wide receiver than a tight end throughout his career. He scored more reps in the slot and out wide than at a standard tight end position. Louis-Jacques said Gesicki needed to improve as a run-blocker and should also be effective in the offense.
For the time being, Gesicki and the rest of the Dolphins are shifting their focus on offense and will be scheduled for a team training camp later this month.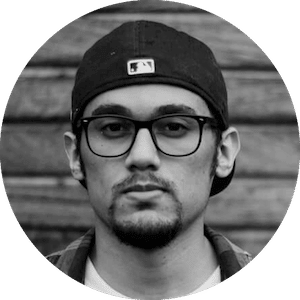 Gus Anderson
Gus Anderson is a gambling wizard. As a kid he dreamt about becoming a Tennis, Hockey and Golf professional but ended up as a gambling professional with focus on both sports & casino.