Yordan Alvarez leads Houston Astros to 7-6 victory over Kansas City Royals
July 5, 2022
The Houston Astros beat the Kansas City Royals 7-6 on Monday after designated hitter and left-fielder Yordan Alvarez hit a walk-off home run in the ninth inning for their seventh straight victory.
The win was their second straight walk-off victory. In a team effort led by right fielder Kyle Tucker and Alvarez, AL West-leading Houston rallied from a five-run deficit to win its 15th game in 18 games. Tucker's two-run single highlighted the Astros' three-run eighth, and Alvarez hit his 24th home run against Royals closer Scott Barlow.
"Nobody in the dugout gives up throughout the game ... even if we're losing like that," said Alvarez. "I just tried to get focused, see a pitch up in the zone, but that pitch came back to the middle of the plate, and I was able to hit it."
A tiebreaking two-run homer by shortstop Jeremy Peña led the Astros to a 4-2 victory over the Los Angeles Angels in their last at-bat on Sunday. The victory was the first time the Astros won consecutive games by home runs Since Mark Loretta and Carlos Lee's last-at-bat homers against the Colorado Rockies on June 28-29, 2007.
Game highlights
Royals right-hander Jonathan Heasley held the Astros back for six innings. He gave up two runs, one of which was earned, on three hits, two walks, and three strikeouts. Right-hander Wyatt Mills left the game after Astros shortstop Peña walked to start the game. Left-hander Amir Garrett then replaced him.
Garrett did not get an out because he walked two batters in a row. Then, Tucker hit a single to center that scored Peña and Alvarez and cut the lead to 6-5. Astros first baseman Yuli Gurriel then met Royals reliever Taylor Clarke with an RBI single that tied the game.
The comeback stopped Royals catcher MJ Melendez from having a two-homer game. In the eighth inning, Melendez hit his second game-home run and eighth of the season to give Kansas City a 6-3 lead.
Right-handed pitcher Jake Odorizzi of the Astros had a rough return to the rotation after being out for 42 games with a lower left leg tendon strain.
He had trouble almost right away against the Royals. After walking Andrew Benintendi with one out, he gave singles to Bobby Witt Jr. and Vinnie Pasquantino. Hunter Dozier then hit a single the other way, to the right, which scored two runs and made the score 2-0.
Odorizzi threw 36 pitches in the first inning. Michael A. Taylor hit an infield single to start things off in the second inning. Two batters later, Whit Merrifield hit a double that moved Taylor to third. Benintendi hit a two-run single that made it 4-0 in favor of the Royals.
Odorizzi put a lot of effort into the innings, but he had to give up Melendez's first home run and two singles with one out in the fourth. He threw 90 pitches, 58 of which were strikes, and gave up a season-high five earned runs on a season-high nine hits, one walk, and three strikeouts, which was a season-high for earned runs. He could not continue playing because he hurt his left leg.
"Just one of those days, everything wasn't crisp when it came down to execution," Odorizzi said. "Really, the only pitch I had confidence in, and that wasn't a ton, was my fastball."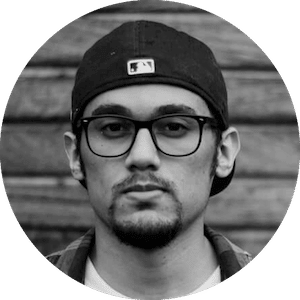 Gus Anderson
Gus Anderson is a gambling wizard. As a kid he dreamt about becoming a Tennis, Hockey and Golf professional but ended up as a gambling professional with focus on both sports & casino.