Wildcats head coach Mark Stoops calls NIL collectives 'illegal'
July 10, 2022
Kentucky Wildcats head coach Mark Stoops has a problem with the current status of collegiate football's name, image, and likeness (NIL). In particular, he opposes the concept of a "collective" and calls them "illegal." During a recent appearance on Kentucky Sports Radio Stoops expressed his concerns about NIL, but he contradicted himself in the process.
Under state law, a NIL collective is a business entity formed by supporters of a school's athletic teams. The goal is to create funds that will then be used to sponsor NIL opportunities for college athletes at specific schools. Most schools in the country formed collectives when NIL-based compensation became permitted.
There is a huge gray area regarding paying collegiate athletes for their name, image, and likeness and when it comes to collegiate football team recruitment, the gray area seems to be expanding daily.
Wildcats behind the race
Stoops went so far as to label collectives "illegal" during an appearance on KSR Radio this week. He asserted that programs operating through those channels violate NIL laws, and Kentucky will not do so.
"We don't call it a collective because the University of Kentucky, we believe that word is illegal, to pay players to come there right out of high school," Stoops said. "I've always had a belief that players are going to earn it here. I've said that from the beginning. We're going to earn it; we're not going to give it away."
NIL fundraising efforts aside, Stoops conceded that the team is behind in the race. "Blaming nobody, are we where we need to be? No. Simple answer: No."
Stoops encourages "pre-funded" money
Even while he is entirely against collectives, he urges his boosters to contribute money that has been "pre-funded," which is already contradictory. Instead of asking for money to be added to Kentucky's collective, he refers to the funds as "future marketing deals."
"I've kind of poked around it and different media sessions and things of that nature, but we need people to step up. They need to understand — this is the second time I've gone on record saying this — it is legal for them to step up and pay some of the people in town here. Or, I should say, pay out an expense from their business.
"You can set aside future marketing deals to a fund, to a ledger to people to put that aside and use that in the future for marketing," Stoops said.
Stoops also aimed at programs and players arranging financial arrangements behind the scenes, even though this has historically been a common practice.
"I'm playing against players that I know were given money. That the school and the NCAA know were given money, and we're still playing against them…under the table, not even above board like it is now. I mean, paying them up on top of the table, you're allowed to do that now, but I'm talking about under the table," he said.
"So if they can't police it where you're giving people money under the table, how in the world are they going to police it when you're giving it on top of the table?"
Stoops' remarks on the NIL were all over the place. He began by criticizing collectives but then demanded more money. He pointed fingers at the current collegiate football landscape while conceding that his program lags far behind.
In conclusion, some regard Kentucky as not the place to go if athletes want to seek NIL funding. This will reportedly affect the Wildcats in recruiting student-athletes in the future.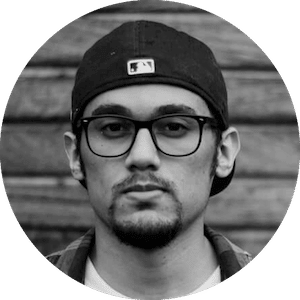 Gus Anderson
Gus Anderson is a gambling wizard. As a kid he dreamt about becoming a Tennis, Hockey and Golf professional but ended up as a gambling professional with focus on both sports & casino.