Where Is SI Sportsbook Legal in 2023? All Available U.S. States
April 24, 2023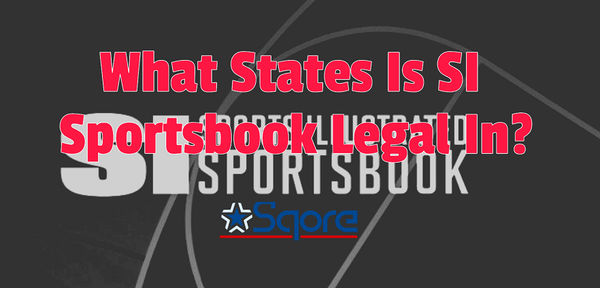 In recent years, sports betting has grown exponentially in popularity in the United States and across the globe. New states and jurisdictions are legalizing the practice every year, meaning online sportsbooks are quickly expanding into new markets and becoming available to new customers at a rapid rate. Sports Illustrated (SI) Sportsbook, in particular, launched just a few years ago but has already appealed to a large number of American bettors.
Are you wondering if SI Sportsbook is currently legal in your state? Or if it may launch in your state in the near future? Do you want to know more about what SI Sportsbook has to offer and how you can sign up today? If you answered yes to any of these questions, then this is the article for you! Continue reading to find the answers you're looking for and everything you may need to know about SI Sportsbook and its availability in the United States.
SI Sportsbook & Casino: All Legal U.S. States
The table below shows where SI Sportsbook is currently operating within the United States.
| | | | | |
| --- | --- | --- | --- | --- |
| State | SI Sportsbook | Launch Date | Retail Partner | SI Casino |
| Colorado | ✅ | September 2021 | Colorado Grande Casino & Hotel | ❌ |
| Michigan | ✅ | September 2022 | Island Resort & Casino | ✅ |
| Virginia | ✅ | May 2022 | N/A | ❌ |
As you can see, SI Sportsbook is currently only legal in three U.S. states: Colorado, Michigan, and Virginia.
SI Sportsbook Colorado: SI Sportsbook debuted its platform in the state of Colorado on September 7, 2021. A partnership with Colorado Grande Casino & Hotel allowed SI Sportsbook to secure its sports betting license from the Colorado Division of Gaming, and online sports betting is now available in the Centennial State. Fans of the Colorado Rockies, Denver Broncos, Colorado Avalanche, and Denver Nuggets can now place bets with SI Sportsbook within their state's borders.
SI Sportsbook Michigan: Michigan became the third and most recent U.S. state to allow SI Sportsbook to make its launch. About one year after going live in Colorado, SI Sportsbook partnered with Island Resort & Casino and the Hannahville Indian Community to make its sports betting platform available in the Great Lake State. SI Sportsbook is licensed and regulated by the Michigan Gaming Control Board, and it is also worth noting that the SI Online Casino made its debut in Michigan in February of 2023.
SI Sportsbook Virginia: SI Sportsbook became legal in the Old Dominion State on May 26, 2022 after securing a sports betting license from the Virginia Lottery. Virginia bettors can sign up today with SI Sportsbook and claim the betting site's generous welcome offer to all new users. Although Virginia gaming regulations prohibit wagers on in-state college teams (Virginia, VCU, Virginia Tech, etc.), there are no restrictions on professional domestic or international sporting events, meaning SI Sportsbook offers a great selection of bets on the NFL, NBA, MLB, NHL, MLS, and many other popular leagues.
Where Will SI Sportsbook Launch Next?
Sports betting is now legalized in well over two-thirds of U.S. states, yet SI Sportsbook is currently only available in Colorado, Michigan, and Virginia. Therefore, SI Sportsbook has incredible potential for growth and expansion in the U.S. online betting market.
Although no official announcements have been made, it is expected that New Jersey, Delaware, Indiana, Iowa, Michigan, Nevada, and Pennsylvania may be potential targets for SI Sportsbook. All of these states have already legalized sports betting, and SI Sportsbook will just need to secure a gambling license from each state's gaming regulatory authority and reach agreements with retail partners (when necessary) to enter these new markets in the near future.
How To Get Started With SI Sportsbook in Your State
If you are ready to sign up and start placing bets with Sports Illustrated (SI) Sportsbook, follow the five simple steps below!
1

 Visit SI Sportbook
Click here to visit SI Sportsbook's website. You may also choose to download the SI Sportsbook mobile app to your Apple or Android device.
2

 Register for an Account
Proceed to click "BET NOW" to start the sign-up process. Enter your personal information and agree to the terms and conditions. You may also use the promo code SQORE200 when registering for an account to claim the SI Sportsbook welcome offer for all new customers.
3

 Confirm Your Identity
Complete the verification process by following the on-screen instructions. You may be required to provide a picture of your driver's license or another form of identification.
4

 Make an Initial Deposit
Choose from any of the reliable, convenient payment options offered by SI Sportsbook and make your first deposit of $10 or more. Your deposited funds will typically be added to your account immediately.
5

 Start Placing Bets
You can now start placing wagers on all your favorite teams, sports, and leagues. Enjoy!
Pros & Cons of SI Sportsbook
If SI Sportsbook is available in your state, you may want to find out more about the online betting site and what it has to offer. A general outline of the pros and cons of SI Sportsbook is provided below.
| | |
| --- | --- |
| Pros | Cons |
| Beginner-Friendly Site | Limited Customer Support |
| Variety of Bet Types | Withdrawals Processed Slowly |
| Wide Range of Sports and Leagues Covered | Below-Average Odds |
| Perfect 10 Contest | Only Available in 3 U.S. States |
| Exciting Welcome Offer |   |
| Reliable & User-Friendly Mobile App |   |
| Many Different Options for Deposits & Withdrawals |   |
| Fantastic Live Betting Experience |   |
| Trustworthy and Reliable |   |
It is clear that the benefits of SI Sportsbook far outnumber the downsides. SI Sportsbook is well known for its great promotional deals and bonus opportunities available to both new and existing customers. For instance, the Perfect 10 Contest is periodically offered and allows bettors to enter for a chance to win up to $10,000 in cash if they can correctly pick the outcome of 10 matchups.
In addition, SI Sportsbook users will have access to many different payment options. This includes Visa, Mastercard, PayPal, online bank transfer, PayNearMe, Prepaid Play+ Card, and several other safe and secure options. You will have access to a wide variety of betting options from sports and leagues all over the world, and the SI Sportsbook is very reliable and user-friendly.
However, it is important to mention the disadvantages of SI Sportsbook. For example, there is no live chat option offered to sports bettors, meaning you may have to wait a decent amount of time to have your questions answered and problems resolved. Additionally, the odds offered by SI Sportsbook as well as the processing times for SI Sportsbook withdrawals are below average compared to other sports betting sites.
That said, SI Sportsbook is still an extremely high-quality option for American bettors and could very well be the perfect sportsbook for you!
Where Is SI Sportsbook legal?
SI Sportsbook is currently legal in just three U.S. states: Colorado, Michigan, and Virginia. However, it is expected that the sports betting platform will expand into new markets in the not-so-distant future.
Does SI Sportsbook have a casino?
Yes, the SI Online Casino is currently available to all users in the state of Michigan and provides a fantastic selection of slots, table games, and live dealer games.
Who can use SI Sportsbook?
All users who are 21 years or older, not found on any exclusion lists, and physically present in an eligible state (Colorado, Michigan, or Virginia) may sign up for an account with SI Sportsbook and start placing bets.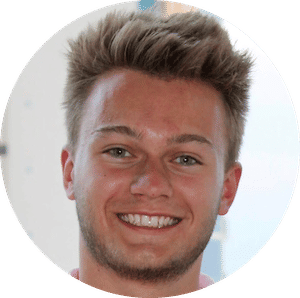 Peyton Powell
Peyton is an huge sports fan and a graduate of the University of Louisville. He has always enjoyed playing, watching, and betting on sports. Born and raised in Kentucky, a state without any professional sports teams, he had to find teams to cheer for away from home. Peyton's favorite teams include the Los Angeles Lakers, Baltimore Ravens, and Boston Red Sox.