Washington Nationals demand hefty price for Juan Soto trade, report says
July 24, 2022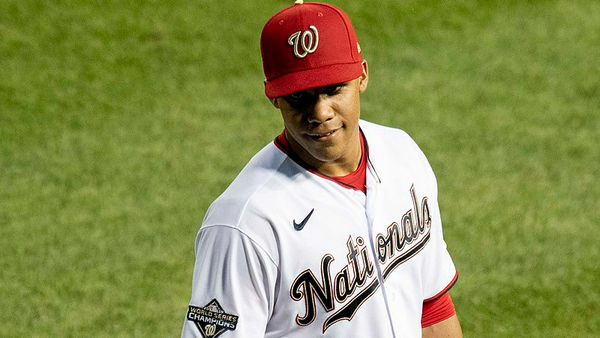 The Washington Nationals are rumored to be seriously considering trading Juan Soto. However, even though the Nationals were almost certain that Soto would be traded before the trade deadline, it was still unclear how much it would take to acquire a player like Soto.
To get the Nationals to consider trading for Soto, multiple teams have reportedly told The Athletics' Ken Rosenthal that the organization is seeking four or five "youngsters," which are essentially prospects or big-leaguers with several years of team control remaining.
The Nationals have indicated that their price is not open to negotiation. Thus, teams will be forced to decide whether they will meet the price condition before the trade deadline on August 2 or wait to try their luck later.
Soto's contract with the Nationals expires at the end of the 2024 season, which means that unless he is signed to a long-term deal, other teams will only be able to acquire him for two and a half years, except if they sign him to an extension.
It was reported that Soto rejected a 15-year, $440 million extension offer from the Nationals. This offer was already larger than Mike Trout's 12-year, $426 million contract, although the $29,3 million average annual value was significantly lower than most players at Soto's level. This is what started the trade drama that led to Soto's eventual trade.
Soto's trade potential for the Nationals
Rosenthal sheds some light on what the Nationals can expect to get in a potential Soto trade, which is always going to be a major deal.
The Nationals place their primary emphasis on prospects who have recently graduated from college because they have no genuine incentive to trade competent major leaguers if those major leaguers enter free agency within the next three to five years.
By trading Soto, the Nationals would confess they can't re-sign him beyond 2024 and won't be in the playoffs to use him as an asset. So, they'll want players who can contribute beyond 2024 when pay arbitration begins.
When it comes to "youngster," there's a massive disparity in value between a top-ten prospect and a promising sophomore having a decent year, and Rosenthal is certain the Nationals will be looking for big-name candidates.
A similar transaction like Soto's is the Mookie Betts trade, which netted the Boston Red Sox a former top 100 prospect (Alex Verdugo) coming off a solid rookie season, another top 100 prospect (Jeter Downs), and one more legitimate prospect (Connor Wong).
Similar things happened when Miguel Cabrera was traded to the Detroit Tigers in 2007 in return for a package of six prospects, including Cameron Maybin and Andrew Miller, both of whom were ranked among the top 20 prospects in the game at the time of the transaction.
Both the Nationals and Soto stand to gain financially from the trade arrangement. The Nationals are reported to be considering the possibility of tying starting pitcher Patrick Corbin's contract to a Soto deal, which could lower the asking price because his current 5.66 ERA and the two-year contract is still owing almost $50 million. Soto's refusal to accept a contract extension could also harm other teams' interest in trading him.
In Rosenthal's opinion, large-market franchises with well-stocked farm systems are the only ones that will be interested and capable to trade him. Fortunately for the Nationals, several teams match the profile, including the Los Angeles Dodgers, the New York Yankees, and the New York Mets.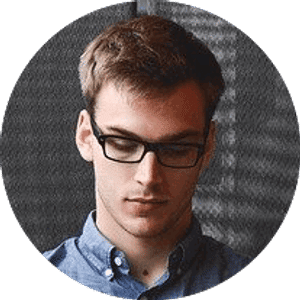 Jake Williams
Jake Williams is a sports gambling expert. He's been writing in the sports betting and DFS industry for over a decade. He specializes in MLB and NBA, along with College Basketball and College Football.