Toreros senior guard Joey Calcaterra announces move to UConn Huskies
June 15, 2022
San Diego Toreros senior guard Joey Calcaterra decided to enter the NCAA transfer portal in March this year. After a short waiting period, the UConn Huskies announced that they signed Calcaterra, who will shortly be making his way to Connecticut.
Calcaterra spent his collegiate career in San Diego for five years. His college basketball career is running short with only a single season remaining. While it might be a good leap to start his fortune elsewhere, the senior guard had to part ways with the Toreros while wearing a red shirt.
During a phone call on Monday, Calcaterra explained that departing from San Diego was "very tough", but he was ready to take a leap with a different program.
Calcaterra signs with Connecticut, to spend remaining collegiate career there
On Monday this week, Calcaterra announced his commitment to the University of Connecticut. His move was not a small one since he had to travel away from playing in the Middle West Coast Conference to the Big East Conference. In other words, he will be greeted by various different teams and players.
"I was very grateful for the five years I spent in San Diego," Calcaterra said. "I was grateful for the opportunity I had to represent San Diego. It's a blessing to play six years of college basketball, even with a year of red shirt."
He also explained that his decision was based on the need for an entirely new experience. He said he acknowledged how stressful it was for him to leave the Toreros.
"I just felt like I needed a new experience and wanted to see what opportunities could come from the portal. I knew I wanted to take a step up. It's been some amazing last months, but very stressful. It's nice to cement my name in someone's program," he added.
The 6-foot-3 young guard was indecisive whether to go with UConn or the Vanderbilt Commodores since he had visited both programs during the March Madness last week, as per reports. Eventually, he arrived at the conclusion that Connecticut was the best fit for him.
"It was a really difficult decision. I also loved Vanderbilt, but I felt really attracted to the historic, successful program and what (UConn's head coach Dan Hurley) is doing there. I felt the passion and excitement as soon as I set foot on UConn's campus," Calcaterra continued.
Calcaterra's plans after college basketball
When asked if he had any plan for his retirement from the NCAA, the Novato-born appeared to have purposely limited himself to not see beyond his current position with UConn in the NCAA. Instead of looking beyond his collegiate career, the new Huskies recruit will rather focus on giving his best to UConn since he will be joining the program soon in the summer training.
"It's high-major basketball, so I just want to go in there and be the best basketball player I can be. I do not expect to get in there and lead the team in scoring or anything like that, I just want to do what I can to help the team succeed," Calcaterra said.
"I have to earn my minutes – nothing is given – and I feel like I can make all the guys around me better. I want to work every day and hope to make something special happen this season."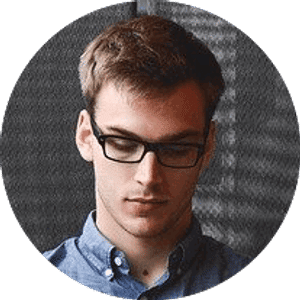 Jake Williams
Jake Williams is a sports gambling expert. He's been writing in the sports betting and DFS industry for over a decade. He specializes in MLB and NBA, along with College Basketball and College Football.