Tom Izzo agrees to five-year contract extension with Michigan State
August 13, 2022
Tom Izzo, the head coach of the Michigan State men's basketball team, has agreed to a new five-year contract extension, which was announced on Thursday. According to the MSU Board of Trustees, the contract will be formalized with formal approval on September 9.
Izzo's new contract will pay him $5,92 million in non-performance-related compensation per year, which comprises a $2,43 million basic salary, $3,09 million in supplemental income, and $400,000 from Nike. He receives total compensation of $6,2 million per year, which includes airplane use and other perks.
MSU President Samuel L. Stanley said in a statement that Izzo has contributed so much to Michigan State University's squad that the team has become a national powerhouse.
"We greatly appreciate Coach Izzo's commitment to our outstanding university and his competitive drive to keep Spartan Basketball as a national powerhouse," said Stanley.
"He is a committed Spartan, full of pride for all that we do – for all our athletics programs and student athletes, but also for our academic programs and every single student on our campus. On behalf of the Board of Trustees, we are all grateful for his continued leadership at MSU."
Izzo's proven commitment
Alan Haller, MSU's athletic director, said that the new contract will further strengthen Izzo's commitment to the Spartans, which Izzo projected 12 years ago.
"Twelve years ago, Tom Izzo said he would be a Spartan for Life, and today's announcement further demonstrates and renews this commitment," Haller said.
"We have worked collaboratively to come up with a contract which benefits the University, Coach Izzo and his family."
Haller also added that Michigan State is "beyond lucky" to have Izzo as the head basketball coach, and he expects Izzo to gain monumental success that will bring tremendous pride to the Spartans.
"Not only is Tom Izzo a Hall of Fame basketball coach, he's a terrific ambassador for Michigan State University and Spartan Athletics," he said. "He means a great deal to our university, our department, our community and Spartans around the world."
"Although his legacy is cemented with a championship-filled resume, it's very clear that Coach Izzo's hungry to accomplish even more and bring great pride to Spartans everywhere," he explained.
When asked about his reactions to the new contract, Izzo said that Michigan State is and has been his "home" for the past 40 years.
"Michigan State has been a home to me and my family for 40 years and I'm ecstatic to sign this contract," he said.
Moreover, he also added that he considers the contract as a positive sign that MSU continues to trust his leadership as they aim to be the top men's basketball team in the country.
"It means a great deal to me that the Board of Trustees, President Stanley, Alan Haller and the University continue to have the confidence in our program as we strive to be not only the best men's basketball team in the country, but to play a role in helping every program in the department achieve success," Izzo noted.
During his time with the Spartans, Izzo has won eight National Coach of the Year awards, eight Final Four appearances (which ranks fifth in college football history), six Big Ten Tournament titles (most titles than any other coach in conference history), ten regular-season Big Ten Championships, and the 2000 NCAA National Championship.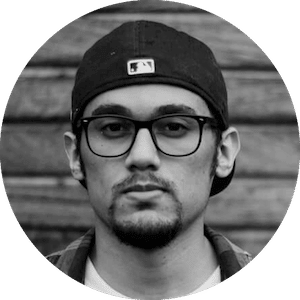 Gus Anderson
Gus Anderson is a gambling wizard. As a kid he dreamt about becoming a Tennis, Hockey and Golf professional but ended up as a gambling professional with focus on both sports & casino.